I send this email to my clients to pre-empt the problems caused when they listen to Google's reps. You're welcome to base your own on it.
---
You may get an email or call from someone claiming to work at Google. They'll tell call themselves an account representative, strategist, advisor or account manager. You and I would call them salesmen.
If you spend millions on Google Ads you might get a good salesman employed by Google. They might have years of experience and deep insight into your market. It'd be worth listening to someone like this.
But, you don't have that kind of ad budget.
The person who contacts you will probably work for an outsourcing company in a low-cost country - even if they have an @google email address. They're likely to be fairly green. Maybe a couple of month's experience and a script to follow.
I'm told that they're incentivised to get you to make changes to your account. I understand that they get rewarded when you do things like increase your ad spend, use an automated bidding strategy etc.
There is nothing wrong with incentives. Sales people get commission, executives get bonuses for meeting KPIs and so on. But, sometimes employees game the system. They optimise for what's best for them today rather than what's best for your business in the long term.
They may tell you that your Google Ads account is missing some features or needs to be upgraded. They may tell you it's not been well managed. They may offer to make changes on your behalf.
The problem is not just that they have different incentives to you and I. It's compounded by the fact that they don't get allocated enough time to really understand your business. So some of their changes may be better for them, but worse for you.
Don't take my word for it.
They are sales reps with almost no understanding of PPC strategy beyond the top-down slide decks they are fed.

I made the mistake of switching over to their automated strategy on a high performing manual campaign I set up, and it cost[ed] us thousands in excess spend and fewer sales over the few weeks I let it "learn". Then it took even longer to get it back to where it was before. source
Been doing this for 15 years to date have not has a single thing that helped a client come from a vendor rep - not one - whole experience ROI negative. Plus they churn so fast if you were to develop a relationship they will be gone. source
Just had to correct my Indian rep. He said something wasn't possible. We screen shared and I showed him how to do it. He apologized. Their advice is utterly useless at best and downright dangerous to your account at worst. source
I have - or I should say had - a google account that was performing very well…

Then an adwords rep called, they had a google email and everything and were extremely pushy saying that I needed to make changes to my account and this was what google required. The changes including making changes to ads resulting in lots of low quality clicks that produced no conversions. source
Search Google for "google rep" if you want more.
---
Want to increase your conversion rate? For free?
I've seen
conversion rates double, triple and even 10X
after a few quick and easy changes to the enquiry form. Subscribe now and I'll send you a free copy of my in-depth ebook High-Converting Enquiry Forms.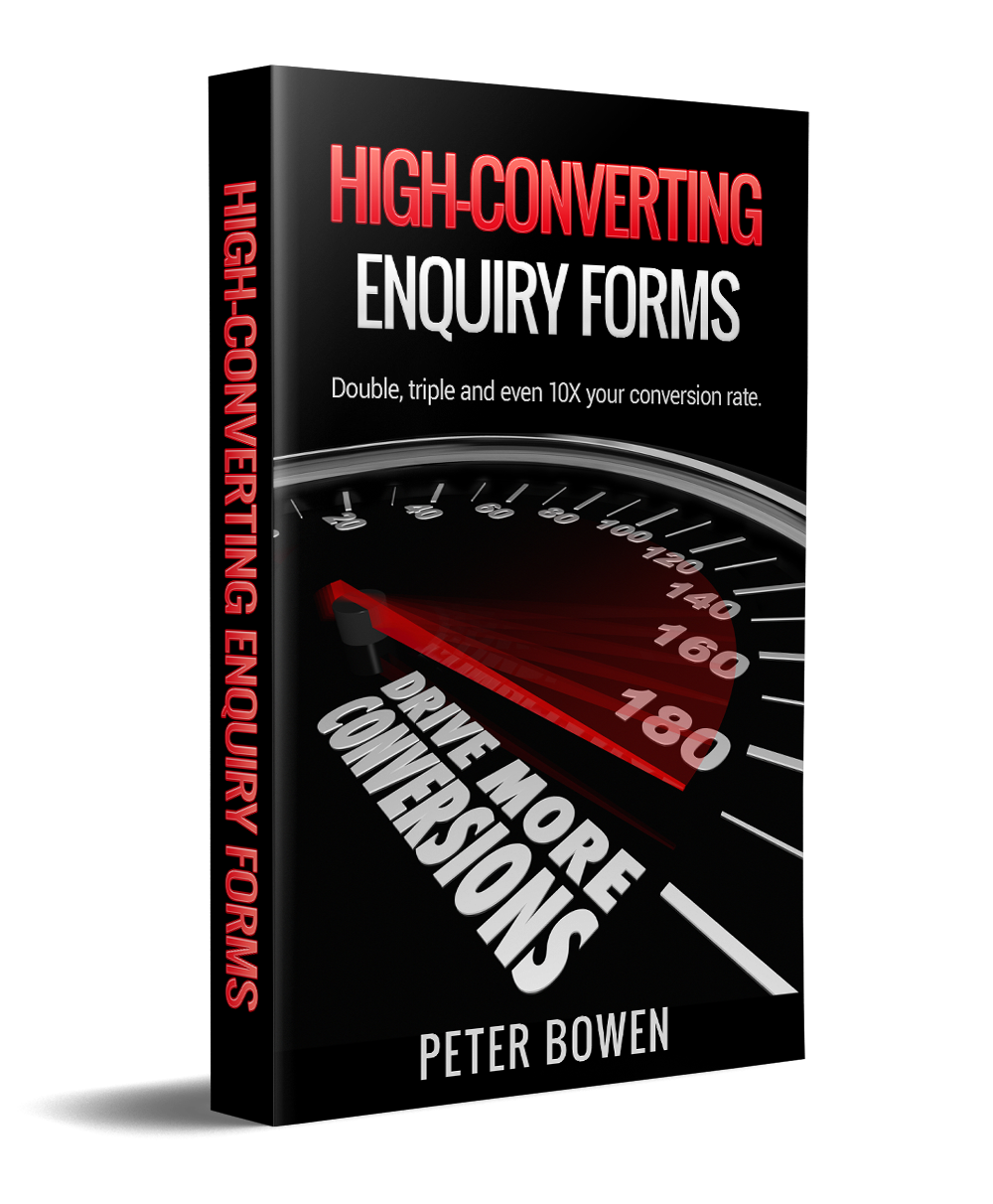 You're already paying for clicks. Now turn them into conversions.
Privacy policy.
Unsubscribe at any time.
Related articles