An unexpected side-effect of writing about Google Ads is that people considering a career in the field ask me for employment advice.
Anyone who knows me well would laugh at the thought of me giving job advice. I've spent less than 20% of my 32 working years as an employee. The last time I had a job the computer on my desk was running Windows 98.
I'm unemployable in the traditional sense, but as I approach 50 I'm doing some of the best work I've ever done. It's satisfying, it makes a real difference to my clients, and it pays well.
I feel better now that I've given you fair warning about my (lack of) expertise in this area. Read on at your own risk.
I often get asked whether it's best to specialise or be a generalist. I understand why. When you look at how wide the online marketing world is, it can feel overwhelming if you think you have to master everything.
I think that's the wrong question. Let me explain.
If you're in your 20's or early 30's you've got 40 years of working ahead of you. (Ignoring wildcard events like early death, lottery win, or the advent of a work-free future.)
Happiness at work will play a huge role in the quality of your next 40 years. So, perhaps a better question to ask is...
What can I to ensure that I'm able to do work that makes me happy, and pays enough, for the next 40 years?
It goes without saying that what makes you happy is different to what makes me happy. And, to complicate matters, if your future is anything like my past, what makes you happy at work changes.
In my 20's it was achieving. I was driven and competitive in personal and professional life.

In my 30's it was accumulating stuff - houses, cars, businesses and so on. I slaved but it was invigorating.

I lost the first half of my 40s to depression. I worked on autopilot.
Today - at 49 - how interesting the work is matters as much as what it pays. I've changed. There is no way that I'd go back to running the kind of businesses I did in my 30's or chasing as hard as I did in my 20s.
So back to the question on what to do today to safeguard 40 more years of satisfying work.
I don't know the answer. But, by reading this far you've demonstrated that you're open to taking career advice from a random bloke on the internet. It shouldn't be a big stretch to take it from a cartoonist.
Scott Adams - creator of the Dilbert cartoons - offered some insight which really resonated.
If you want an average successful life, it doesn't take much planning. Just stay out of trouble, go to school, and apply for jobs you might like. But if you want something extraordinary, you have two paths:

Become the best at one specific thing.
Become very good (top 25%) at two or more things.

The first strategy is difficult to the point of near impossibility. Few people will ever play in the NBA or make a platinum album. I don't recommend anyone even try.

The second strategy is fairly easy. Everyone has at least a few areas in which they could be in the top 25% with some effort. In my case, I can draw better than most people, but I'm hardly an artist. And I'm not any funnier than the average standup comedian who never makes it big, but I'm funnier than most people. The magic is that few people can draw well and write jokes. It's the combination of the two that makes what I do so rare. And when you add in my business background, suddenly I had a topic that few cartoonists could hope to understand without living it.
The entire article is worth a read.
I followed his advice by coincidence. I became reasonably competent in three areas: Google Ads, web programming and small business. I'm by no means the best at any of these, but when I work in the intersection of these three areas I'm able to do pretty well.
His approach might work for you.
Want to increase your conversion rate? For free?
I've seen
conversion rates double, triple and even 10X
after a few quick and easy changes to the enquiry form. Subscribe now and I'll send you a free copy of my in-depth ebook High-Converting Enquiry Forms.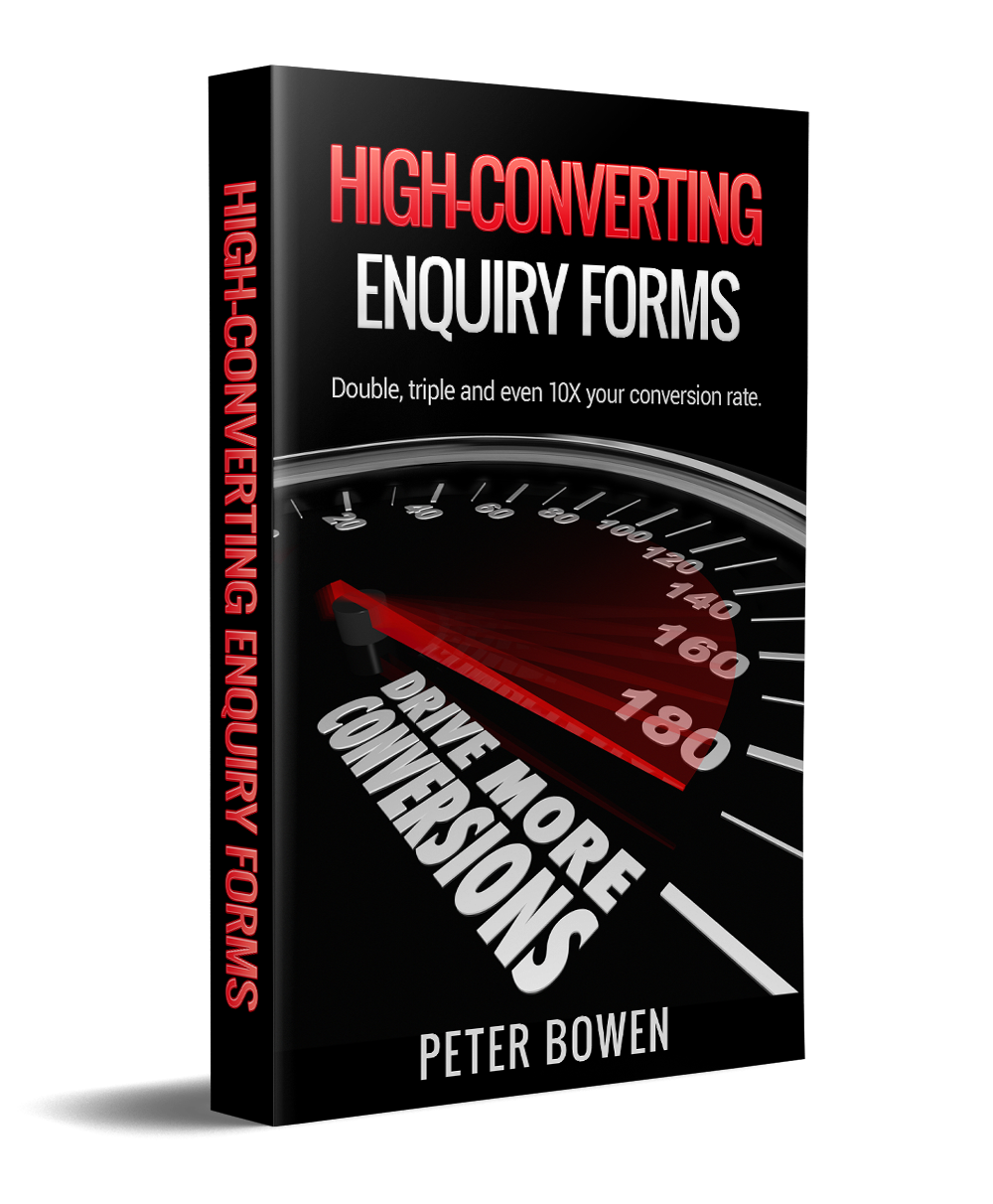 You're already paying for clicks. Now turn them into conversions.
Privacy policy.
Unsubscribe at any time.
Related articles