There are a handful of non-PPC tools I'd hate to run my Google Ads business without. Hemingway is one.
The Hemingway Editor makes my writing easier to read.
That writing keeps me in business:
Proposals that win new clients.

Landing pages that convert strangers into sales leads for my clients.

Articles to share my take on Google Ads.

Newsletters to remind you that I exist.

and so on ...

I'm not a born writer, and - like most of us - the only writing training I got was at school.
We had to churn out a 300-word essay for Mrs. Steyn in English Creative Writing every Monday morning. For 5 years she taught me about adverbs and adjectives, about beginning, middle and end, about active and passive voice.
But, she never taught editing.
Editing makes writing sparkle
Hemingway is an editing tool. It highlights words and sentences that are foggy and hard to understand. When you blow away the fog, your writing starts to shine.
You can use it free on the web, or buy a desktop version.
Here's an example of what editing with Hemingway can do. The writing below is what this article looked like before I edited it. My control for an A/B test if you like.
Unedited writing
This tool helps improve my writing. They've got a free web-based version which is great and you can buy a desktop version which I did as a way of saying thank you to the people who built it.
Some of the most important outputs from my business are written: emails, proposals, website, articles, landing pages etc. I'm not naturally a good writer and the only writing training most of us got was 300 word essays in English classes at school. I was never taught to edit my writing at school. The exams were one-and-done. You spewed out an essay on a subject you'd never thought of before and that was it. We were told to re-read our work to check for spelling and punctuation but that was it.
Yet the secret to readable writing for most of us is a little editing rather than sending the first version. The Hemingway app helps make my writing clear and easy to read by highlighting the bits that are foggy.
---unedited writing ends---
I think you'll agree with me that the unedited writing is very rough.
Want to increase your conversion rate? For free?
I've seen
conversion rates double, triple and even 10X
after a few quick and easy changes to the enquiry form. Subscribe now and I'll send you a free copy of my in-depth ebook High-Converting Enquiry Forms.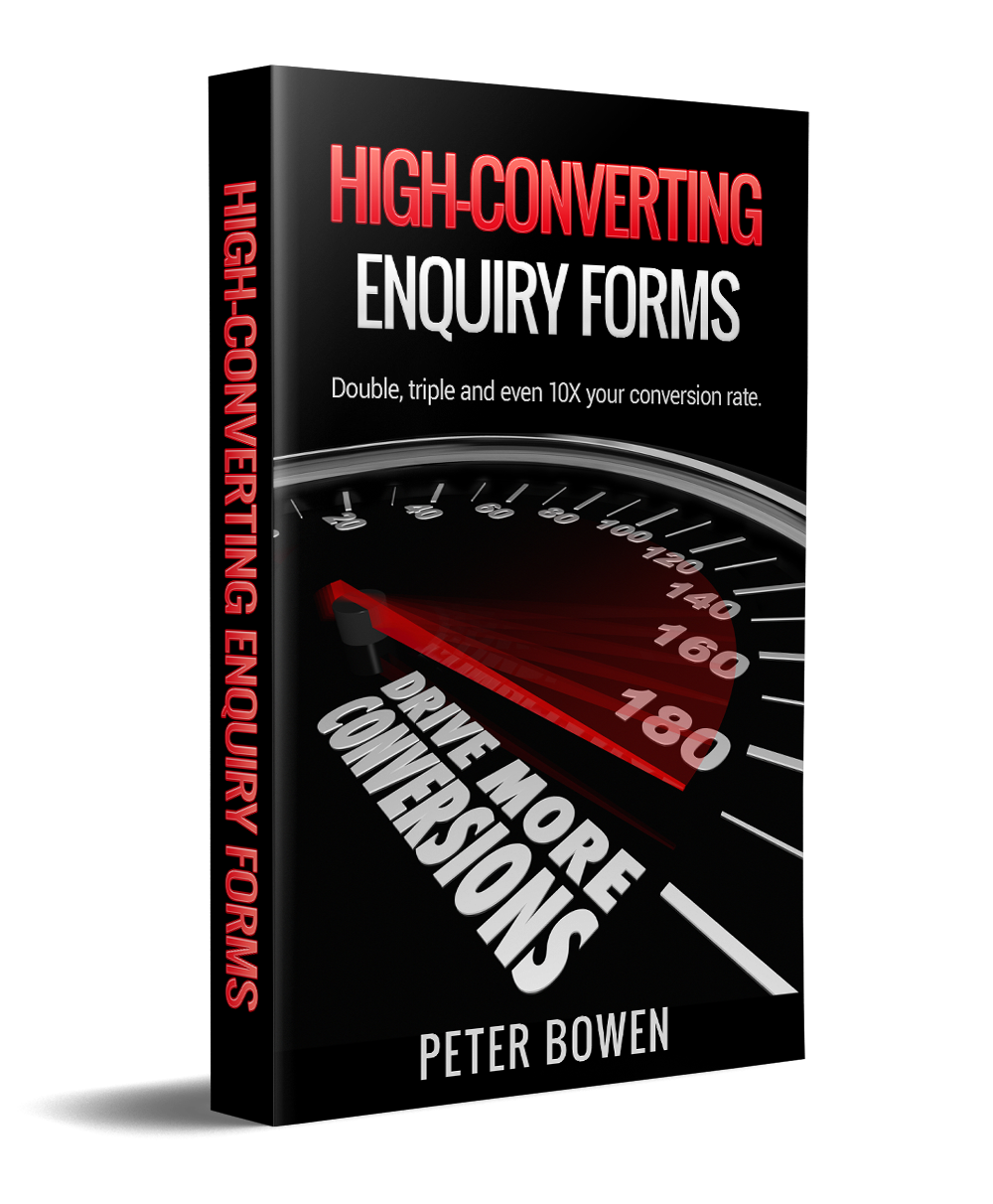 You're already paying for clicks. Now turn them into conversions.
Privacy policy.
Unsubscribe at any time.
Related articles