Ask 10 people, get 10 different answers.
Ask Google and you get hundreds of case studies on page length and its relation to conversion rate.
But, you can't blindly apply every case study you read on the internet. You see, case studies aren't perfect.
They say what happened in the author's circumstances. Your market is different. You could test a long page against a short page and get the exact opposite result.

They're prone to survivorship bias. How often do you read a case study where changing the length of the copy did nothing to move the conversion rate, or, made it worse? We hear lots about winners but almost nothing about the losers or inconclusive tests.
Listening to people's opinion on the length of your page is no more reliable.
They reflect the person's own feelings about reading. 600 words feels easy to someone who reads well. The same 600 words feel like hard labour to someone who struggles to read or doesn't enjoy it.
It's theoretical - the colleague or stranger on the internet commenting on your page isn't likely to think the way your future customer does.
They're parroting what they've read or heard elsewhere.
I can't tell you how long your landing page should be, and nobody else can either.
You see, the number of words on a landing page relates to the conversion rate in the same way that the number of spoons in a restaurant relates to the food quality.
How many spoons does a restaurant need? Too few and you can't serve soup. Too many - a restaurateur with a spoon fetish - and there wouldn't be room to cook.
A restaurant needs enough spoons. Your landing page needs enough words to convince visitors:
that you do what they're looking for;
that you're trustworthy;
and that you'll respond if they make contact.
Want to increase your conversion rate?
I've seen
conversion rates double, triple and even 10X
after a few quick and easy changes to the enquiry form. Subscribe now, and I'll send you a free copy of my in-depth ebook High-Converting Enquiry Forms.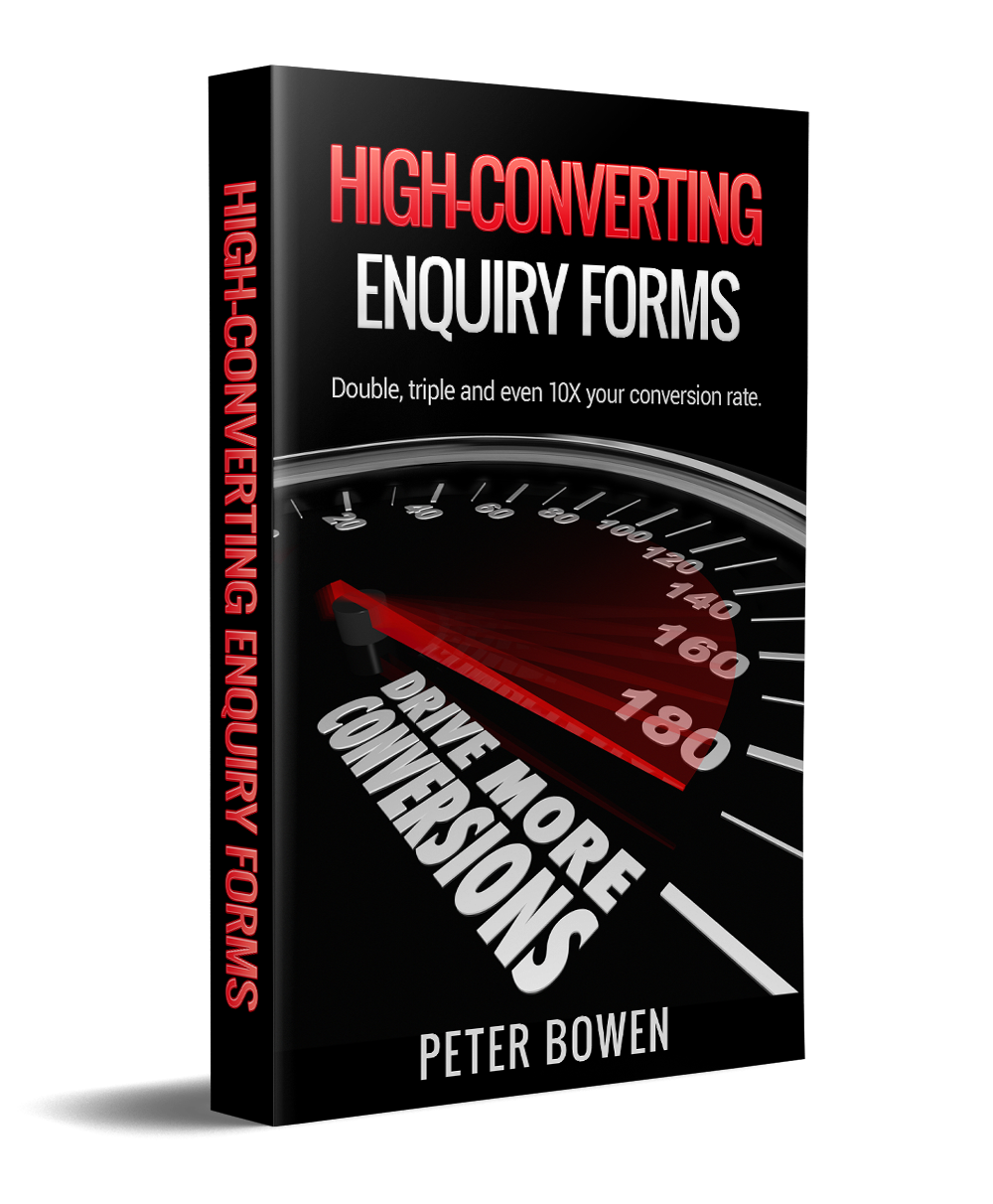 You're already paying for clicks. Now turn them into conversions.
Privacy policy.
Unsubscribe at any time.
Related articles