You get the highest conversion rates from landing pages that concentrate on convincing visitors to do just one thing. Offer visitors too many choices and they bounce.
But what if there are two equally good things your visitor could do?
This happened recently with a client of mine...
Most of the her visitors are on mobile phones. Often they Google for her service right after getting bad news. They're looking for a fix in a hurry.
Mobile phone + in a hurry suggest that offering a click-to-call button is right for her site.
But, it's not always a good time to call. Some visitors are on computers and others prefer the relative anonymity of first contact via a form. That swings the balance towards a contact form.
We decided that we needed both: a click-to-call button and a contact form.
The landing page template makes the contact form stand out. There are also contact us buttons elsewhere in the landing page text that take the visitor back to the form. We're telling visitors exactly what we want them to do.
I wanted to offer click-to-call buttons without competing with the form. I won't link to her site but here's a screenshot from the demonstration lead generation site.
The click-to-call buttons don't overwhelm the form buttons because the grey is less prominent than the blue. But, the grey is still enough that the buttons stand out from the white page background.
The text and phone number make it obvious what the button is for.
The stats from her AdWords campaign show that lots of searches happen in the evening. My client suggested adding the opening hours to button to let people know it's OK to call outside working hours.
Here's the part where I should be telling you that adding the click-to-call button produced a 17.23% increase in page conversions. Truth is it's too early to tell if it's working or not. I'll let you know when that changes.
I've put up a demonstration page with click-to-call buttons here if you'd like to see it in real life.
Want to increase your conversion rate?
I've seen
conversion rates double, triple and even 10X
after a few quick and easy changes to the enquiry form. Subscribe now, and I'll send you a free copy of my in-depth ebook High-Converting Enquiry Forms.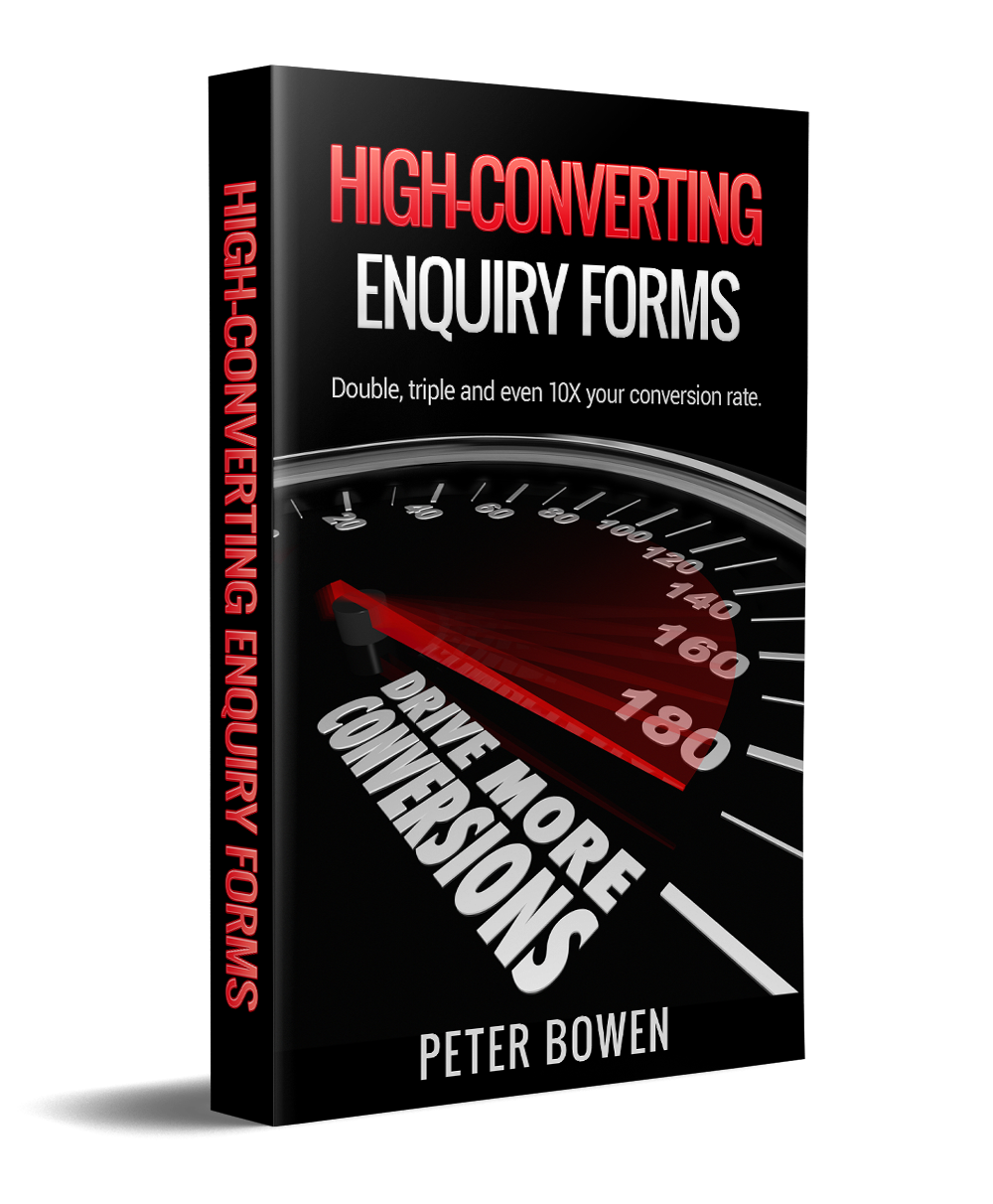 You're already paying for clicks. Now turn them into conversions.
Privacy policy.
Unsubscribe at any time.
Related articles