Amy Hoy wrote a brilliant article titled 6 Critical Mistakes You're Making with Your Landing Page.
She makes a really interesting observation which resonated with me.
Landing page design is actually a usability exercise.
She goes on to explain what makes landing page content readable.
One column, good spacing, strong contrast, aligned left and ragged right, and good, clear typographical hierarchy; as little to distract the eye as possible.
She talks about how most design trends make it harder to read. She calls it putting visual roadblocks in the copy.
the "different sections are different colors" design
the "gradients… with text on them" design
the "multiple columns with graphics" design
the "content on the left, next bit of content on the right, now reverse!" design
the "stuff flying in and out, look at me, I'm a bird!! don't look at that boring static text!" design
And the consequence of making the copy more dificult to read is
...people who are lazy, or busy, or distracted, or not as invested, or not as fluent at reading as you think will just give up...
She says
The best landing page is one where all of the text has the same left alignment in a single column, with same color text on the same color background.
Read the full article here: 6 Critical Mistakes You're Making with Your Landing Page.
Want to increase your conversion rate?
I've seen
conversion rates double, triple and even 10X
after a few quick and easy changes to the enquiry form. Subscribe now, and I'll send you a free copy of my in-depth ebook High-Converting Enquiry Forms.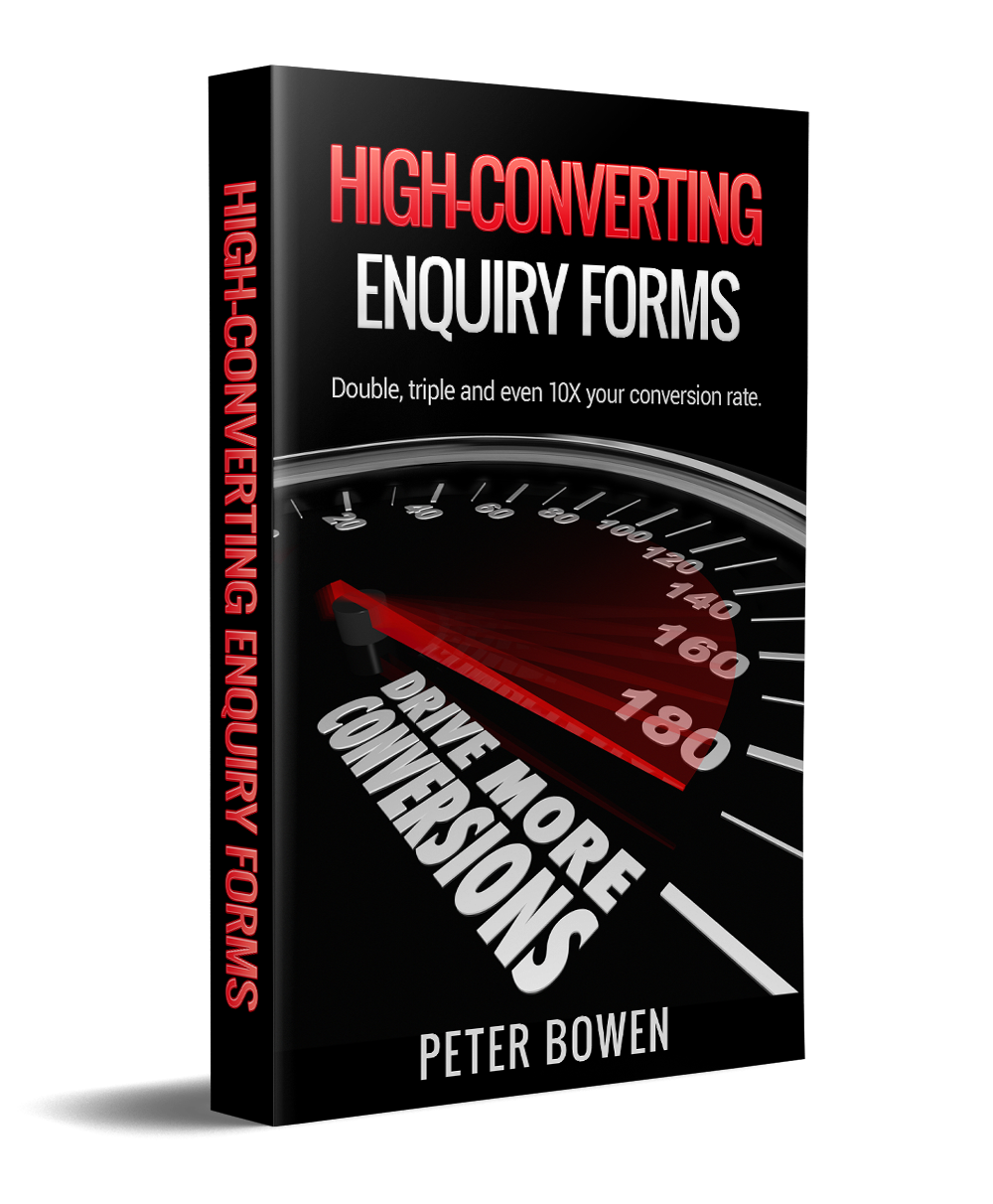 You're already paying for clicks. Now turn them into conversions.
Privacy policy.
Unsubscribe at any time.
Related articles