It's not to convince someone to buy from you.
It's not to establish trust.
It's not to provide information.
It's not to build your brand.
It's also not to convince someone to fill in your form, download your white paper or subscribe to your newsletter.
These things are all important. They are jobs your landing page might have to do at some point, but they're not its first job.
The first job is to beat the back button. To stop your visitor bouncing off the page.
To know why people bounce, know when they bounce
Most people decide whether to stay on your site or bounce back to the search results in the first few seconds. This is not a well-considered assessment, it's a snap judgement.
The searcher can afford to make a snap judgement. The cost of making a mistake is tiny: there are hundreds of alternate sites two clicks away.
But for you and I, the cost of them leaving is much higher. It's the cost of the ad that brought them to the site and the missed opportunity of winning their business. We've got to get this right.
Three ideas to reduce landing page bounce rate
Make the page lightning fast.
The clock starts ticking when the searcher clicks on your ad. The page should be readable and stable in the first few seconds. Try Google's PageSpeed Insights to see how how fast your page loads.
Tell your visitor that she's in the right place.
This might need a bit of an explanation ...
Your visitor started out with a problem - say she wanted a new battery for a forklift. She searched Google and saw your ad. It offered a solution to her problem so she clicked it. Now she's on your page.
She's about to decide if it's likely that she'll be able to buy a new forklift battery from you without too much hassle.
There are only two seconds left on the clock.
She's got time to glance at your headline. That glance isn't long enough to make the mental connection between what she wants - a forklift battery - and headlines like:
"Forklift spares and accessories"
"Snoffit & Wilson forklift suppliers"
"Commercial vehicle batteries"
It needs to be utterly obvious: "forklift batteries" or you're going to lose her forever.
Make the site look easy to use.
People form an impression of your site without really looking at it, in the same way you get a feel for a room as you walk past the open doorway. Is it full of granny-clutter: ornaments, piles of old Women's Value magazines and cat hair on the carpet? Or does it look clean and airy like an Apple store?
Want to increase your conversion rate?
I've seen
conversion rates double, triple and even 10X
after a few quick and easy changes to the enquiry form. Subscribe now, and I'll send you a free copy of my in-depth ebook High-Converting Enquiry Forms.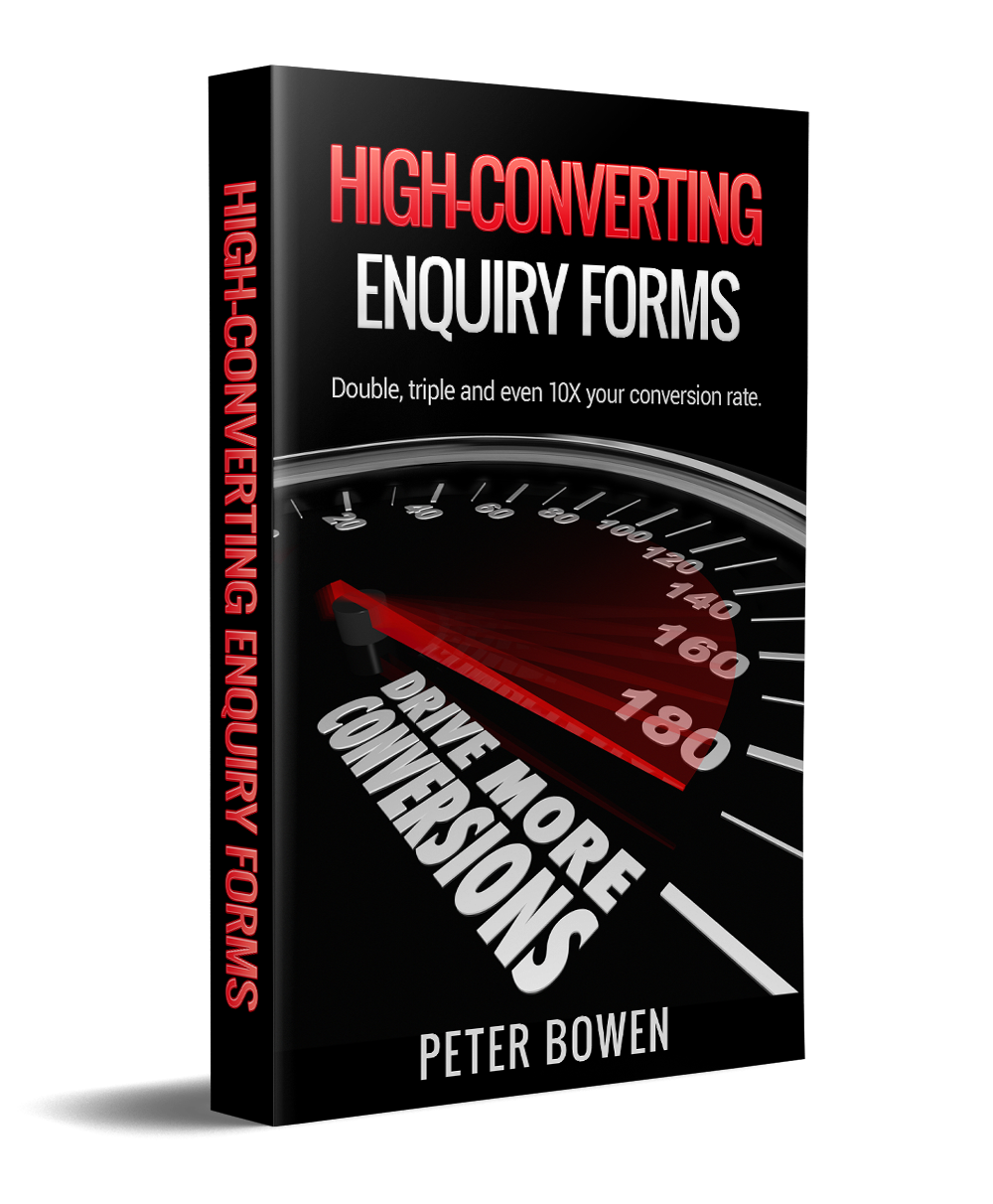 You're already paying for clicks. Now turn them into conversions.
Privacy policy.
Unsubscribe at any time.
Related articles