Do I really need 7 websites?
I could almost hear the tears of frustration clogging her throat.
Antoinette was half a year into a website project that should have taken 3 weeks. She had a 2 page list of outstanding items and her web designer was ignoring emails. The last thing she wanted was to suffer through this 6 more times.
I'd just told her she needed one website to represent her business (she makes conference bags etc from recycled materials) and 6 specialist lead generation websites. One lead generation website for each of her main products.
Two groups of people would visit her websites:
People who already know her what she sells. Current and past customers, sales leads and referrals etc. These people associate your business website with what you do. In Antoinette's case they know that www.eyakogreen.co.za are the people to go to for eco-friendly corporate gifts. If they can't remember the exact website address they'll Google your company name.

Strangers who want what you sell but don't know that you exist. When they need conference delegate bags made from recycled billboards they Google "recycled conference bags". They don't Google eyakogreen.co.za.
These two groups of people visit your website for different reasons:
When someone visits your website after you've quoted them, they're checking you out. They're deciding if they want to do business with you. They want to know more about your background and experience. They want to know who the principals are. They want to know what other people are saying about you.

When a stranger looks for what you sell, they're want to know IF you can help them. If you sell what they're after. They want to fill in your contact form as quickly as possible and move onto the next website. They know that most of the time they'll have a poor experience: a slow response or no response at all. They're trying as many sites as they can till someone picks up the phone and puts them out of their misery.
Trying to force one website to talk about your business in depth and at the same time quickly tell a stranger what you do ends in a poor compromise. That's why most of us don't get as many enquiries from our business websites as we'd hoped for - it was never designed to turn strangers into sales prospects.
You need separate sites - one to represent your business and one to tell strangers about each each of the main product or services you offer.
Andrew built www.suricata.co.za to represent his firm Suricata Environmental Consulting. The site is named after the business. The menu contains the things you'd expect to see on a business website. The words talk about the business and their experience. He used WordPress so he can easily list new projects without hiring a designer.
Compare that with the specialist lead generation site Neville built using MarketingMotor.net - www.accountingsoftwaresupport.co.za is designed to make it easy for a stranger to fill in the contact form. Everything that would get in the way of that one objective has been ruthlessly culled. It's fast, clean and efficient. Neville gets loads of enquiries from this site but it was never intended to represent his business. It's a pure lead generation tool.
Neville's site is not better than Andrew's. Andrew's site is not better than Neville's. They're both great at what they're designed to do.
In the old days having more than one site would have been crazy. Back then you needed an expert every time you wanted to make a small change. Now you can build a business website like www.suricata.co.za using WordPress and you can build a website like www.accountingsoftwaresupport.co.za and advertise it on Google using MarketingMotor. Neither requires a techie, a developer or a designer. You already have 90% of the skills you need.
Want to increase your conversion rate? For free?
I've seen
conversion rates double, triple and even 10X
after a few quick and easy changes to the enquiry form. Subscribe now and I'll send you a free copy of my in-depth ebook High-Converting Enquiry Forms.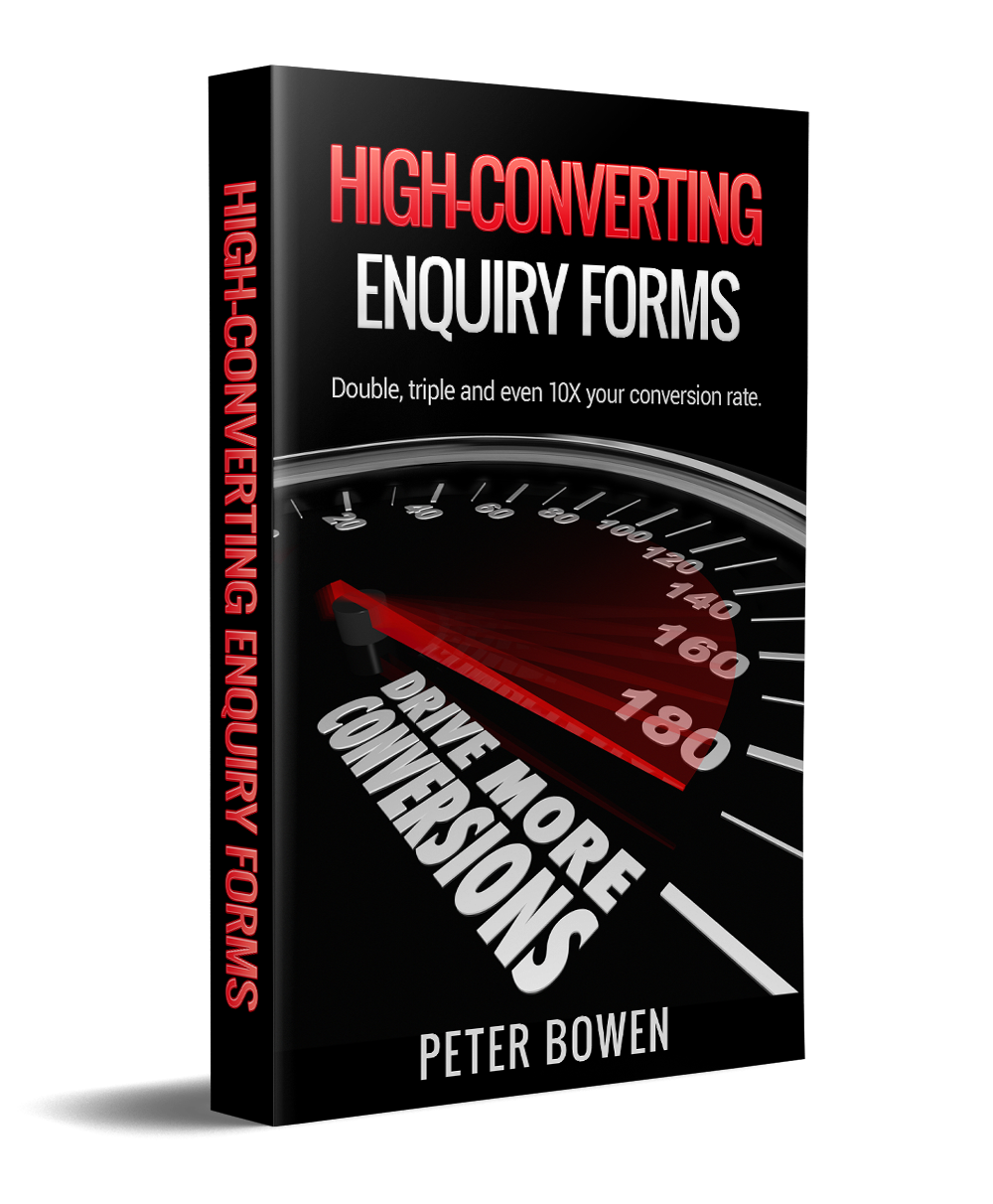 You're already paying for clicks. Now turn them into conversions.
Privacy policy.
Unsubscribe at any time.
Related articles