No-shows cost my client $283 328 a month. Here's how we turned them into $185 150 worth of new business every month - without spending more on Google Ads.
This client's sales process requires a face-to-face meeting with the lead. We couldn't cut this step out for two reasons:
Nobody buys a $10 000 legal service without talking to someone first.

Not everyone who wants the service qualifies for it. The meeting is as much about making sure the wrong people don't buy as it is about selling the service.
But, we had a problem...
38% of people who booked an appointment didn't turn up.
A no-show means you've wasted the cost of the advertising that generated the lead. In Google Ads terms, that's the CPA. For this client that was about $25 per lead.
Wasting $25 76 times a month (that's how many no-shows we started with) is painful but it gets worse.
The client has 200 appointment slots for new leads every month. In the beginning we struggled to fill them. But, we've optimised and scaled up the Google Ads over the last year. We're fully booked 2 weeks in advance.
Now when someone doesn't arrive for their appointment it's not just the $25 advertising we're losing. We've also lost the opportunity cost of the empty meeting slot.
The business currently closes 1 sale in every 2.7 meetings. If you do the math, at about $10 000 per client, that makes every sales meeting worth $3 703.
The true cost of a no-show when you're fully booked the $25 advertising + the $3 703 opportunity cost.
76 x $3 728 every month is a problem worth solving.
Booking doesn't need much commitment. Showing up takes a lot more.
We had to figure out how to beat:
Inertia. The booking happens when the lead's motivation is high, they've searched Google, they've clicked our ad, they've filled in a few forms. There is momentum. But, that momentum is gone by the time the appointment rolls around.

The friction of getting to the appointment. Taking time off work, getting a baby sitter, driving through traffic finding parking and so on.

The apprehension about what will happen at the meeting. We know from talking with leads that they were expecting a high-pressure sale. My client doesn't operate like this, but you don't know that till you're at the meeting.

Status quo. This service is expensive and worth doing, but doing nothing for a few months doesn't produce immediate pain.
Here's how we reduced the no-show rate from 38% to 13%.
Send an automatic SMS confirmation with the appointment date, time and location as it is booked.

Send an automatic email confirmation with the appointment date, time and location as it is booked.

Send an automatic SMS with a link to an appointment information page a few minutes after booking. More about the appointment information page later.

Send an automatic sequence of reminder emails in the days leading up to the appointment. More about the content of the reminder emails later.

Send an automatic SMS reminder the day before the appointment.

Have a member of staff call to confirm the day before the appointment.

Send an automatic SMS reminder 2 hours before the appointment.
It might seem like an overkill but we've reduced the no-show rate from 38% to 13%. That's 50 more sales meetings a month.
With each meeting being worth $3 703 it works out to $185 150 of new business.
Note 1. Why SMS and email?
We started with email only but a small but significant percentage of our email never arrived. People make typos with their email address, ISPs classify reminders as spam and so on.
We're sending more than 10 000 emails a month. Even if 95% were delivered safely that'd still be 500 messages a month that got lost.
Note 2. What is an appointment information page?
SMS is great because the messages still command a lot of attention. But, it's a text only format and doesn't work well for long messages so we send an SMS with a link to an appointment information web page. The page lets us do things we couldn't do as easily in an SMS.
It has:
A clickable phone number.

A clickable address.

A button to add the appointment to the calendar.

A section on what to expect.

A section on what to bring.

Written client testimonials.

Embedded YouTube testimonials.

Note 3. Ideas we rejected.
We considered, and rejected, the following:
Making people pay a nominal fee for the appointment. We didn't test this but thought it would put more people off booking than it would save on no-shows.
Overbooking like airlines do, expecting that some people wouldn't arrive. It'd keep the sales team at capacity but be horrible for anyone who gets double-booked. We decided airline practices are not the gold standard for customer service.
Calling people who didn't attend their appointment. The thinking was that if they were interested enough to book an appointment we might get them to book again. We decided against it because not showing up once didn't make them any more likely to show up than someone who is booking for the first time.
I thought calling might give us useful information we could use to improve the system. In the end we decided that most people wouldn't tell the truth about why they didn't attend so we're not doing this at the moment.
Note 4. Automation vs humans.
As you can see, a most of this happens automagically. Setting up automation takes time and a bit of money, but in my mind it's far more reliable than hoping a human will do it.
This sort of work is never feels hair-on-fire urgent so it gets put on the back burner. You don't notice that it's not being done until enough people don't arrive for their appointments. By then you've lost thousands in missed sales.
Note 5. Technical notes.
The reduce no-shows is a sub-system of the sales engine I've built for the client.
Building a sales engine is a collaborative effort between the client, the client's staff at the coal face and me.
The client knows how he wants the business to work.
The staff are going to have to use the sales engine every day.
I know what's technically possible and how to put it in place.
I programmed the sales engine using Laravel. We use Mailgun to deliver the emails and Twilio to deliver the SMSs.
When an appointment is booked we add a series of SMS and emails to a queue. Each message has a send on date. A cron checks the queue and sends messages when they're due. We merge lead and appointment details into the message template just before sending.
Want to increase your conversion rate? For free?
I've seen
conversion rates double, triple and even 10X
after a few quick and easy changes to the enquiry form. Subscribe now and I'll send you a free copy of my in-depth ebook High-Converting Enquiry Forms.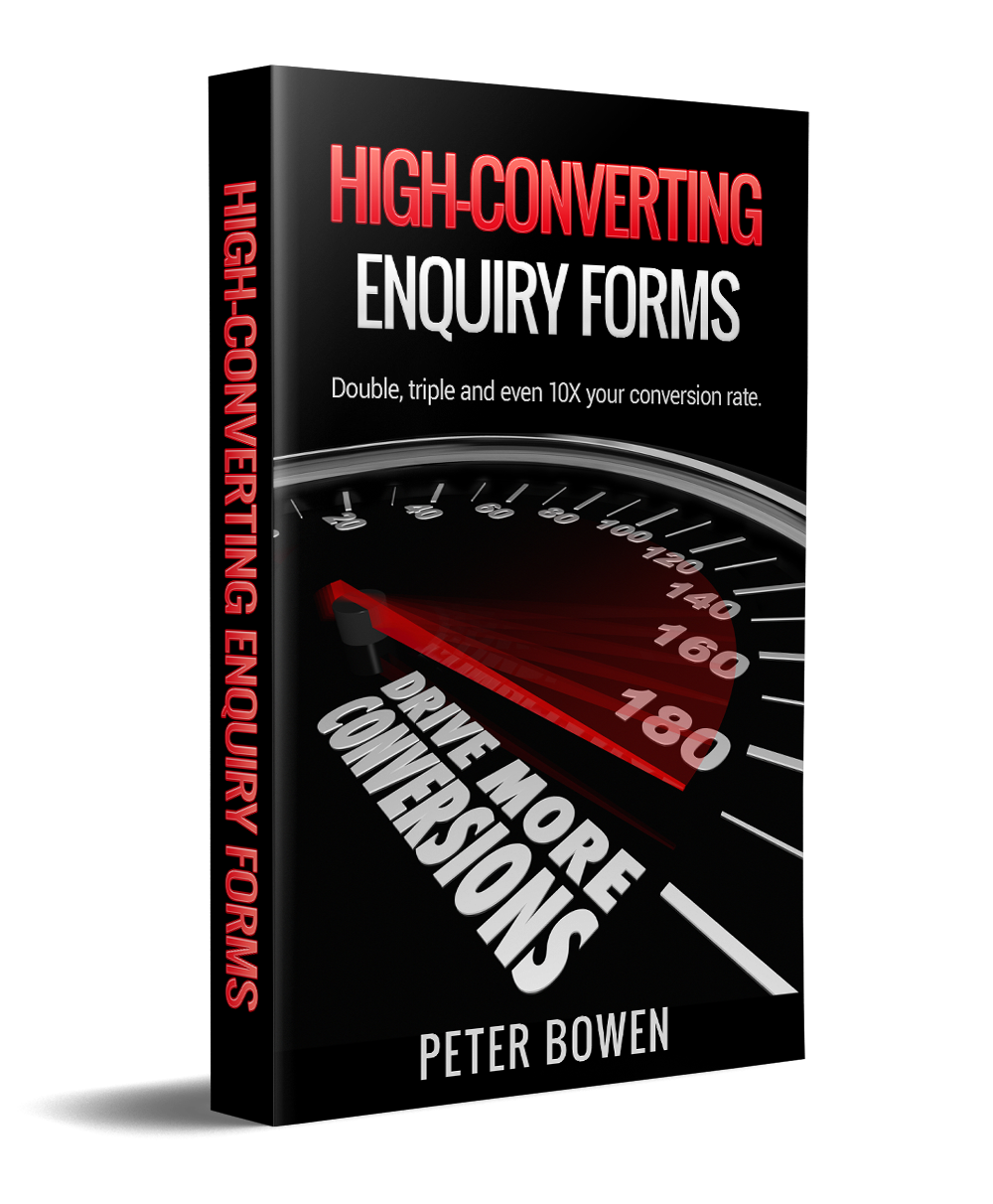 You're already paying for clicks. Now turn them into conversions.
Privacy policy.
Unsubscribe at any time.
Related articles