This question was asked on Quora. Saving my answer here.
Which are the specifically right targets for a small paper pallet company? I need to get it right before running Google ads.
I'm not sure exactly what you mean by targets so I'm going to assume that you want your ads to show to people who want to buy what you sell? I'm also assuming that you want to show your ads when someone searches Google (called the search network), not scattered all over websites (display network).
You've got 3 kinds of targets you need to worry about at first:
The area you want your ads to show in. If you work nationwide, you can show your ads in the whole country, but obviously if you only work in one town or region you won't want enquiries from outside that area. Google refers to this as location targeting.
The search terms you want to trigger your adverts. Google calls these keywords. You'd want to show your ads in response to someone searching for what you sell. Google's keyword planner and other tools will suggest possible keywords for you to choose from.
The negative keywords to stop your ads showing to the wrong people. For instance, you probably don't want to attract people who want a job in your field so you'd add negative keywords like "job" or "employment" etc to your campaign to make sure your ad didn't show when those words were in the search.
Want to increase your conversion rate? For free?
I've seen
conversion rates double, triple and even 10X
after a few quick and easy changes to the enquiry form. Subscribe now and I'll send you a free copy of my in-depth ebook High-Converting Enquiry Forms.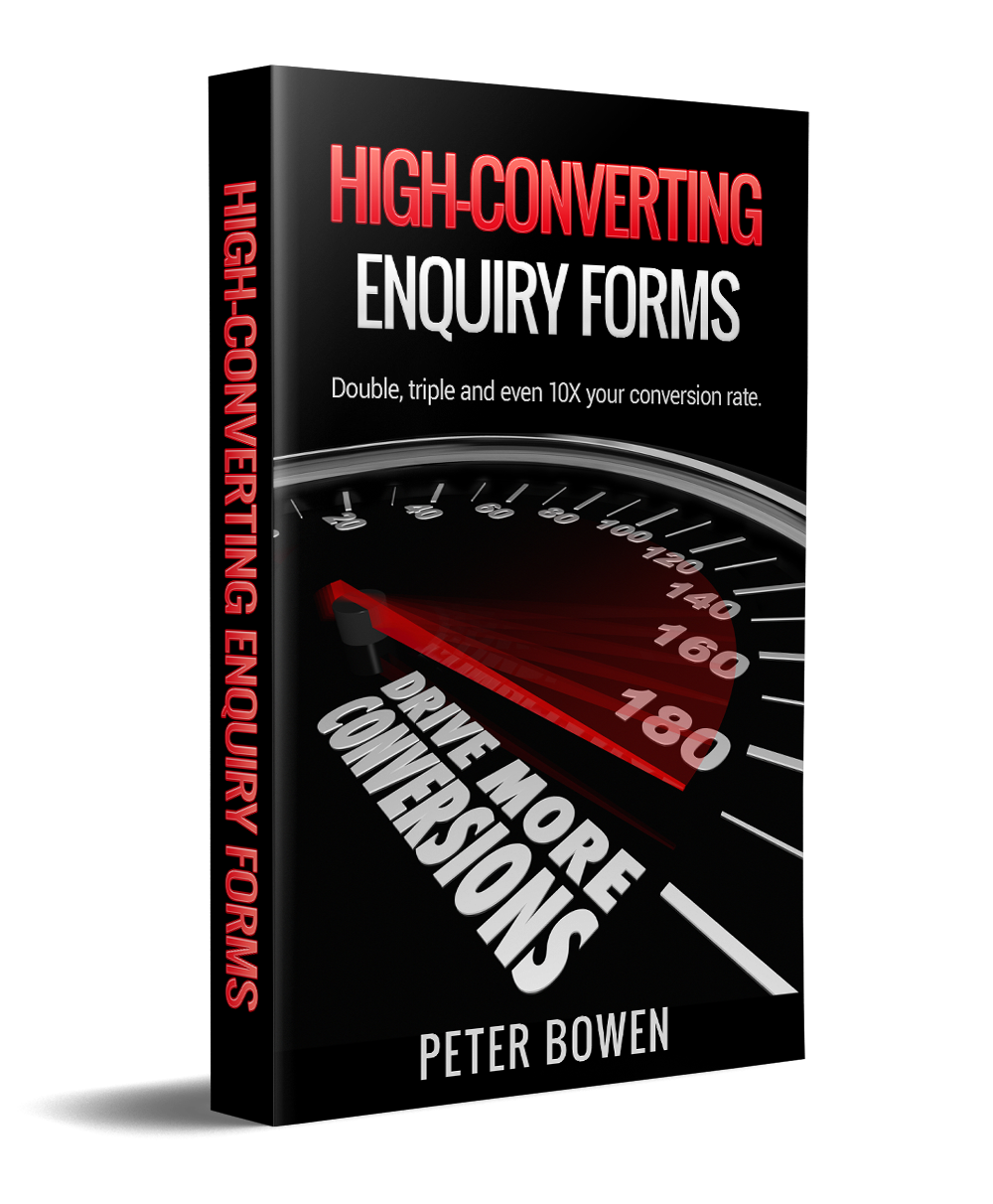 You're already paying for clicks. Now turn them into conversions.
Privacy policy.
Unsubscribe at any time.
Related articles