Demand Side Sales by Bob Moesta suggests that understanding why people buy is key to making more sales.
I've got a client who rents holiday cottages. We already know why people rent a holiday cottage: they want a place to stay for a holiday. But, that's just the surface, there are deeper reasons. And knowing those reasons makes selling easier.
Moesta suggests interviewing clients to unearth their motivation. We can't do that right now so I added an extra question to the website enquiry form. I asked: What made you decide to look for a holiday today?
We've had 63 leads since adding the question. 38 gave us an answer.
Some people are celebrating with a partner:
"Short break for wedding anniversary."
"Wife always wanted to go Isle of Wight so looking to take her."
"Planning our 50th wedding anniversary early."
"Honeymoon destinations."
Others are looking for relief from a difficult year:
"Need a break."
"To be away from home."
"We need a rest."
"Need something to look forward to."
"Recently bereaved nurse worked through pandemic, had stress and now has an empty nest."
"We were sick of the weather."
"We need a holiday!!"
Some people had a holiday cancelled, or want to make sure they have accommodation for next year:
"We have had to cancel our 3 month holiday to Spain."
"Holiday abroad has been cancelled and we love the IOW so would live to spend some time there over the Xmas hols."
"We had a cottage booked elsewhere but they cancelled it."
"Looking to secure a much in demand UK holiday for next summer."
Some people know the island already. We don't have to convince them to come here here instead of somewhere else.
"I came down to the Isle of Wight as child and decided to have a look at how much a holiday here would cost and if it's affordable."
"We love the IOW."
"Just come back from Isle of wight from a 2-day break after 55years and just loved the walks etc."
"Isle of Wight is beautiful."
"Lock down restrictions being lifted and visiting friends."
"Thinking of childhood holidays."
"Haven't been to IOW for many years."
Other people have time constraints - leave from work, school holidays and so on. The date is more important than the destination.
"Using holiday time."
"Just found out holiday availability."
"My birthday is in July. And if like to look for something in advance since I have kids."
"As a Christmas present."
"Christmas holiday with my family."
"Looking to getaway for New Year."
Some people are just looking:
"Looking for price comparison."
"We have been looking for a while and trying different sites."
"We normally start looking in November."
"Doing a general search for next year."
"Saw your advertisement on web this morning and would like details please."
"Been looking for a while."
And there were some very unique reasons:
"Need to visit and elderly relative who is an IOW resident."
"Autumn watch white tailed eagles."
These answers are pure gold.
They give us a clue to what the person enquiring really cares about. They show us where to start the selling process. They tell us what aspects of our service to emphasise.
Think about this ...
What would you say to someone who was celebrating their wedding anniversary if you rented holiday cottages?
How would that be different to someone who already had a holiday elsewhere cancelled?
How would you approach someone who wanted to come to the island to look at white tailed eagles?
What questions could you ask your leads to get closer to the real reason they want to buy?
Want to increase your conversion rate? For free?
I've seen
conversion rates double, triple and even 10X
after a few quick and easy changes to the enquiry form. Subscribe now and I'll send you a free copy of my in-depth ebook High-Converting Enquiry Forms.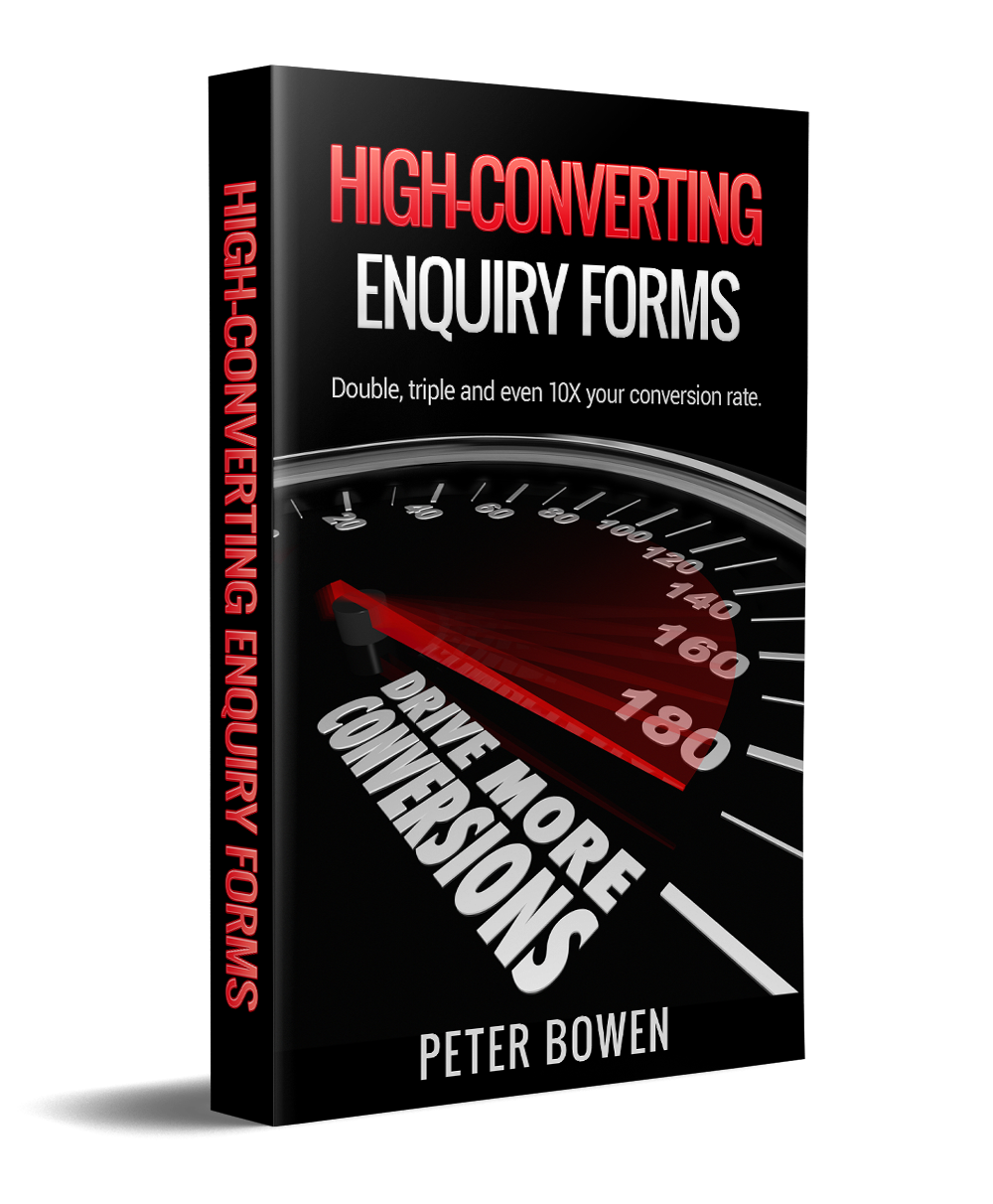 You're already paying for clicks. Now turn them into conversions.
Privacy policy.
Unsubscribe at any time.
Related articles