My island has an uncomfortable relationship with chimney sweeps. In 1822, 10-year old apprentice chimney sweep Valentine Gray was found dead in an outhouse next door to what is now my favourite coffee shop. Public indignation about his death lead to the "Climbing Boys Act" of parliament, outlawing the practice of sending young children up chimneys.
But, we still have chimneys that need sweeping. Dirty chimneys lead to about 7 000 chimney fires every year so insurance companies make having the chimney swept annually a requirement.
I found a chimney sweep from a Google Ad.
This one is a grown man. He arrives, spreads covers over the furniture and shoves a motorised brush up the chimney. When he's done he sends a camera up on a stick and checks for cracks. It takes about 15 minutes.
As a marketer I'm way too curious about other people's businesses. I spent most of his first visit asking him how he gets and keeps customers. I was on the sofa, he was on his hands and knees with his head in the fireplace.
He did the normal advertising - Google, Facebook, signs on his van and so on. There was nothing special about his customer finding system. But, his customer-keeping system was the best I've ever seen for a small business.
Getting your chimney swept is grudge purchase. I do it because my insurance company insists. It's one of those chores that you want over and done with the least amount of hassle.
And this chimney sweep has an Olympic gold medal in removing hassle. He arrives on time, smells OK and does a dirty job quick and clean. But, the real magic starts when he hands you the plastic gadget that reads your credit card.
A few seconds after you type in your pin you get 3 pings on your phone. The first is a receipt. The second is a link to download your chimney sweeping certificate for the insurance company. The last is a calendar notification for next year's visit.
He knows that by booking you in before he leaves the room he's got your business for the next year.
It's not one-sided. This is much easier for me. I don't have to remember to go looking for a chimney sweep in time for next year's sweeping. I don't have to risk hiring a cretin who arrives late or dumps a load of soot on the sofa.
2 weeks before the next appointment you get an automatic email. If you're still OK with the date you click yes, otherwise it lets you reschedule.
I've used him for the last 5 years. I can't remember his name or the name of his business, but his smooth process has made me a loyal-for-life customer.
Want to increase your conversion rate? For free?
I've seen
conversion rates double, triple and even 10X
after a few quick and easy changes to the enquiry form. Subscribe now and I'll send you a free copy of my in-depth ebook High-Converting Enquiry Forms.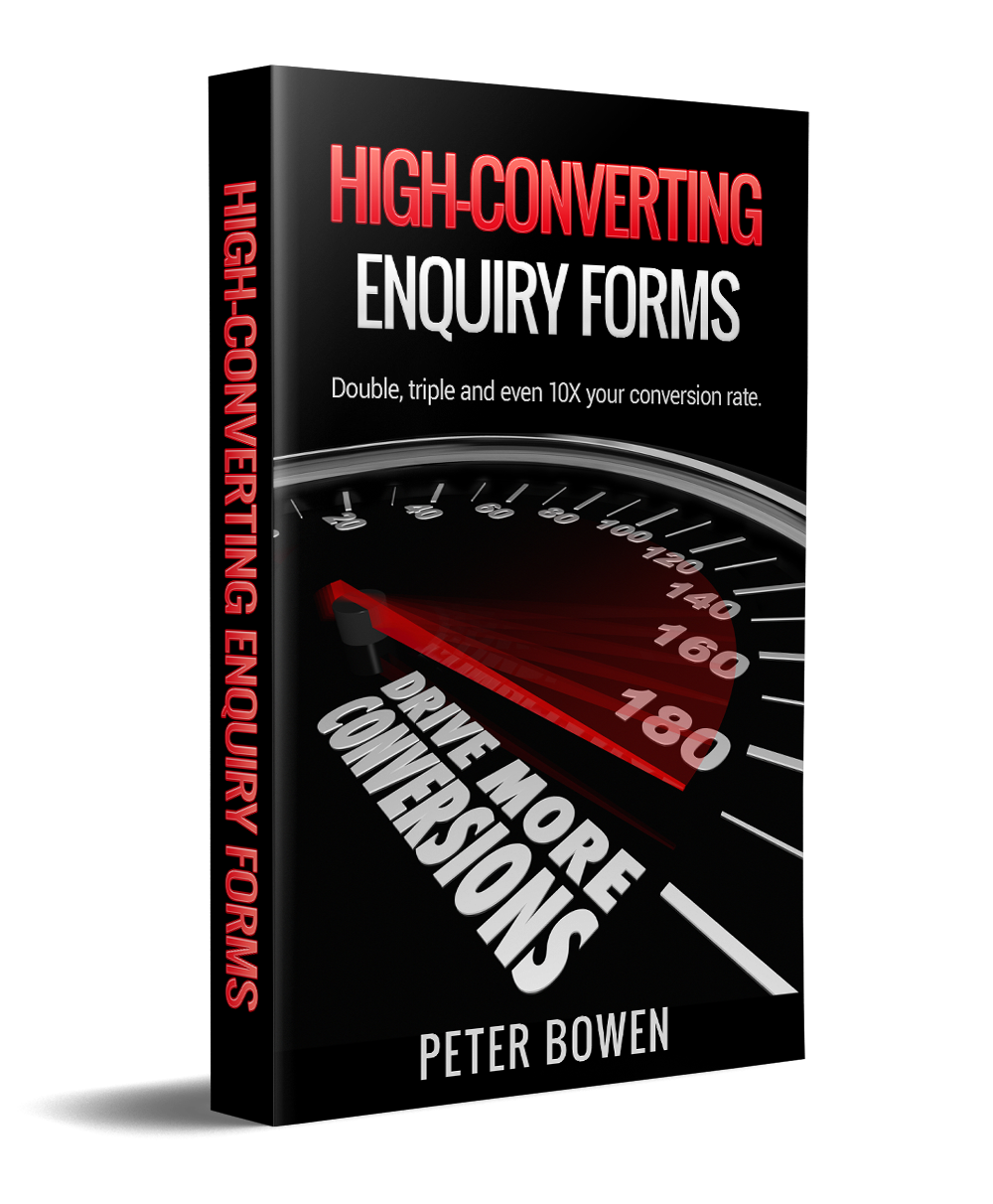 You're already paying for clicks. Now turn them into conversions.
Privacy policy.
Unsubscribe at any time.
Related articles