This is for you if you get fake leads from advertising with Google, Facebook etc.
I wrote previously about using SalesMotor to stop fake leads clogging up your inbox.
A reader asked why they couldn't just delete the fake leads. They get about 10 fake leads a day - usually Spanish job seekers - and it doesn't take long to delete the emails.
Here's the problem...
If the only thing you do with fake leads from Google Ads is delete the lead delivery email you risk getting swamped by fake leads.
This happens because of two things:-
Most Google Ads campaigns perform better when using an automated bidding strategy.
Automated bidding algorithms don't know the difference between a human who wants what you sell and a fake lead. They view all leads as equal until you tell them otherwise.
The popular automated bidding strategies try get as many leads as possible for your budget, or as many leads as possible at some target cost per lead.
Either way, when the bidding algorithm finds a cheap lead it thinks it's done well. And, it adjusts your campaign to find more cheap leads. Most fake leads are cheaper to generate than enquiries from real humans who want what you sell. So the algorithm's adjustments get you more cheap, but fake leads.
This sets up a vicious circle. More and more of your budget gets wasted on fake leads. Less and less is available for finding people who want to buy.
A friend recently gave up on Google Ads after using it for more than 10 years because he didn't get a single legitimate lead for an entire month.
But, you can reverse the vicious circle and get more and more legitimate leads who are likely to buy from you.
There are three ways of doing this:-
Don't let the bidding algorithm count fake leads in the first place.
Optimise your advertising for things that happen later in the sales process e.g. preparing a quote or winning a sale.
Retract fake leads if you can't prevent them from being counted.
Doing 1 and 2 together improves lead quality the most.
Don't let the bidding algorithm count fake leads in the first place.
Your website tells your Google Ads account when someone fills in the enquiry form. This is called conversion tracking. It's normally done by putting a bit of computer code on the page the lead sees after the form - the "Thank you for contacting us page".
The problem is that all leads, legit and fake, get to that page and count as conversions.
In SalesMotor (the lead-to-sale optimisation tool I built) we stop fake leads from ever getting to the thank you page. You're welcome to copy this approach. Here's how it works.
The lead (legit or fake) submits the enquiry form. The fake lead detection software separates legit leads from fakes.
Legitimate leads get sent to your regular thank you page. The page sends the "lead created" message to your Google Ads account through the conversion tracking code.
Fake leads are sent to a fake lead thank you page. The fake lead thank you page doesn't report leads to Google. (This page is part of SalesMotor, you don't have to do add it to your website.)
The result ... the bidding algorithm only knows about legit leads and optimises to get more of them.
Optimise for better leads.
The default is to optimise your ads to get more leads. But, we don't really want more leads. We want more leads who are more likely to buy.
One way to do this is to tell the bidding algorthim which leads were qualified or actually turned into customers. In Google Ads lingo this is called uploading offline conversions.
To do this you need to have a CRM system that links the lead to the ad they clicked to get to your site. It also needs to be able to export a CSV file of leads that turned into sales.
The bidding algorithm can then try get more leads that match your list of qualified leads or customers. It feels like magic but it actually works.
I won't get into the technical details but here's a link to Google Ad's docs.
Undo fake leads.
Google has the facility to tell them that what they thought was a legitimate lead was in fact fake. If you do this with all your fake leads then the bidding algorithm won't try and get more like them.
It's tricky but here are the instructions.
Want to increase your conversion rate?
I've seen
conversion rates double, triple and even 10X
after a few quick and easy changes to the enquiry form. Subscribe now, and I'll send you a free copy of my in-depth ebook High-Converting Enquiry Forms.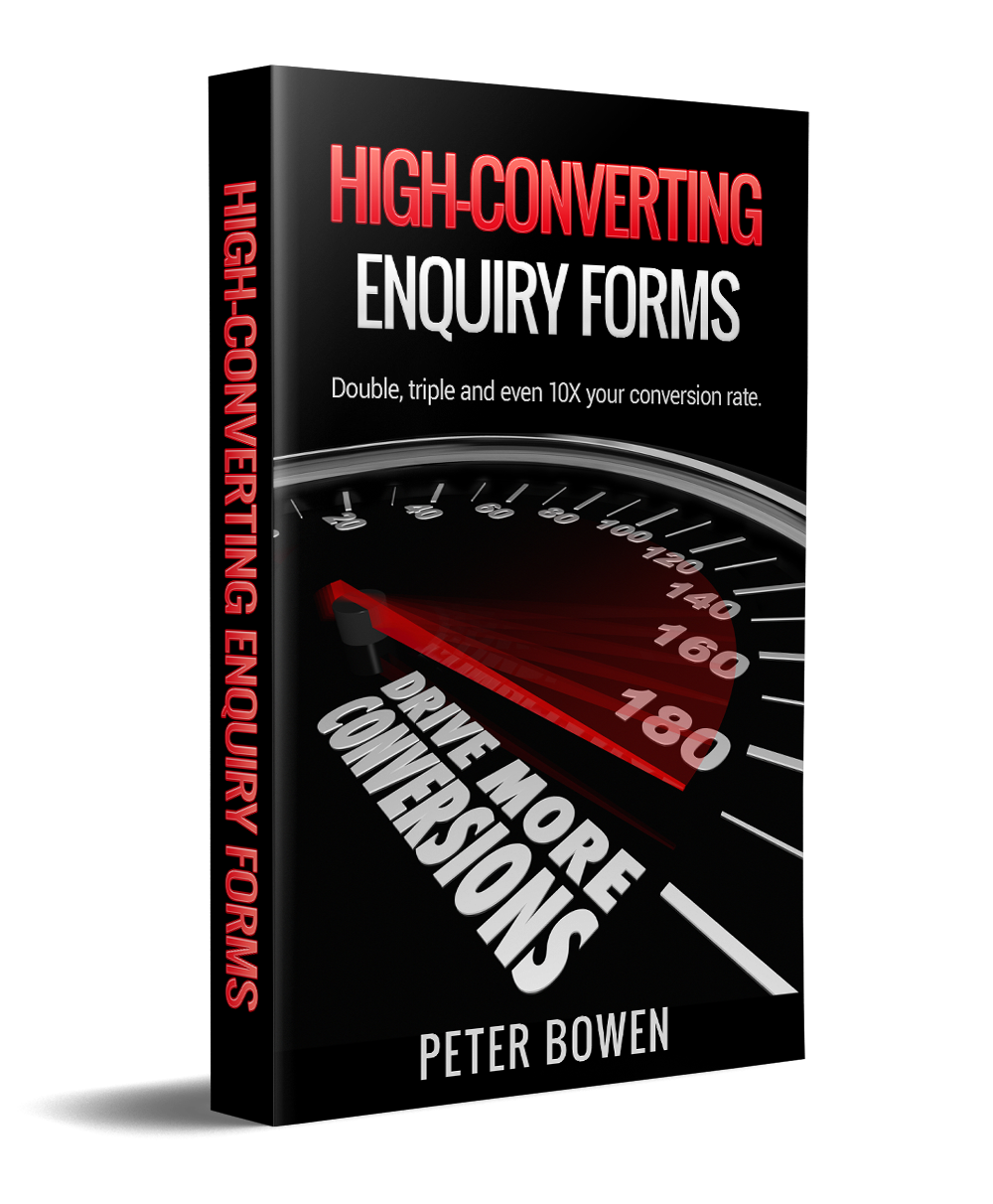 You're already paying for clicks. Now turn them into conversions.
Privacy policy.
Unsubscribe at any time.
Related articles