I got an email from a newish Google Ads person ...
... My biggest challenge is knowing if my changes are going to be winners or losers...
He went on to explain that this made him reluctant to try optimising the campaigns he manages.
I understand that. Changing a running campaign feels like sticking a screwdriver into a plane engine at 20 000 feet.
I'm a lot braver about making changes when I know exactly:
Why I'm making the change.
What I expect to see afterwards.
What a successful result looks like.
What I'll do if I get a successful result.
What I'll do if I don't get a successful result.
I answer these questions before I make any major changes.
It might sound like extra work, but in practice it doesn't take long. Let me show you how I do it using a couple of entries from my experiment log.
Example 1: Reducing the max CPC on a brand defence campaign.
Background: The client's competitors advertise on searches for his business. He wants his ad right at the top of the page when someone searches for his business by name.
The campaign uses the Target Impression Share bidding strategy, targeting the absolute top of the search results. The max CPC is $3. The Search Absolute Top Impression Rate was 98% over the last 30 days.
I'd like to reduce what it costs to defend the first page spot by lowering the max CPC. Here's what I wrote in my log before making the change. (Confession: I've tidied the wording a little.)
Log entry:
I expect that lowering the max CPC from $3 to $1 will reduce Search Absolute Top Impression Share and reduce the average CPC. If the Search Absolute Top Impression Rate stays above 85% over the next 30 days I'll keep this change. Otherwise I'll increase the max CPC from $1 to $2 and see how that affects the Search Absolute Top Impression Rate.
Example 2: Tweaking a lead generation campaign that uses the TargetCPA bidding strategy.
Background: I changed the bidding strategy from max clicks where the average CPA was $28 to TargetCPA with a target CPA of $22.
Log entry:
Target CPA of $22 achieved over the last 30 days but total number of conversions went down and budget wasn't all spent. I'm going to raise the target CPA to $25. I expect to see the actual CPA at about $25 and the number of conversions increase. If the number of conversions in the next 30 days is > 300 I'll keep this change. Else revert to max clicks.
I record keep my logs in a purpose-built tool, but it's probably overkill. A notebook, Google docs, Trello etc works fine for the first few hundred experiments.
Want to increase your conversion rate?
I've seen
conversion rates double, triple and even 10X
after a few quick and easy changes to the enquiry form. Subscribe now, and I'll send you a free copy of my in-depth ebook High-Converting Enquiry Forms.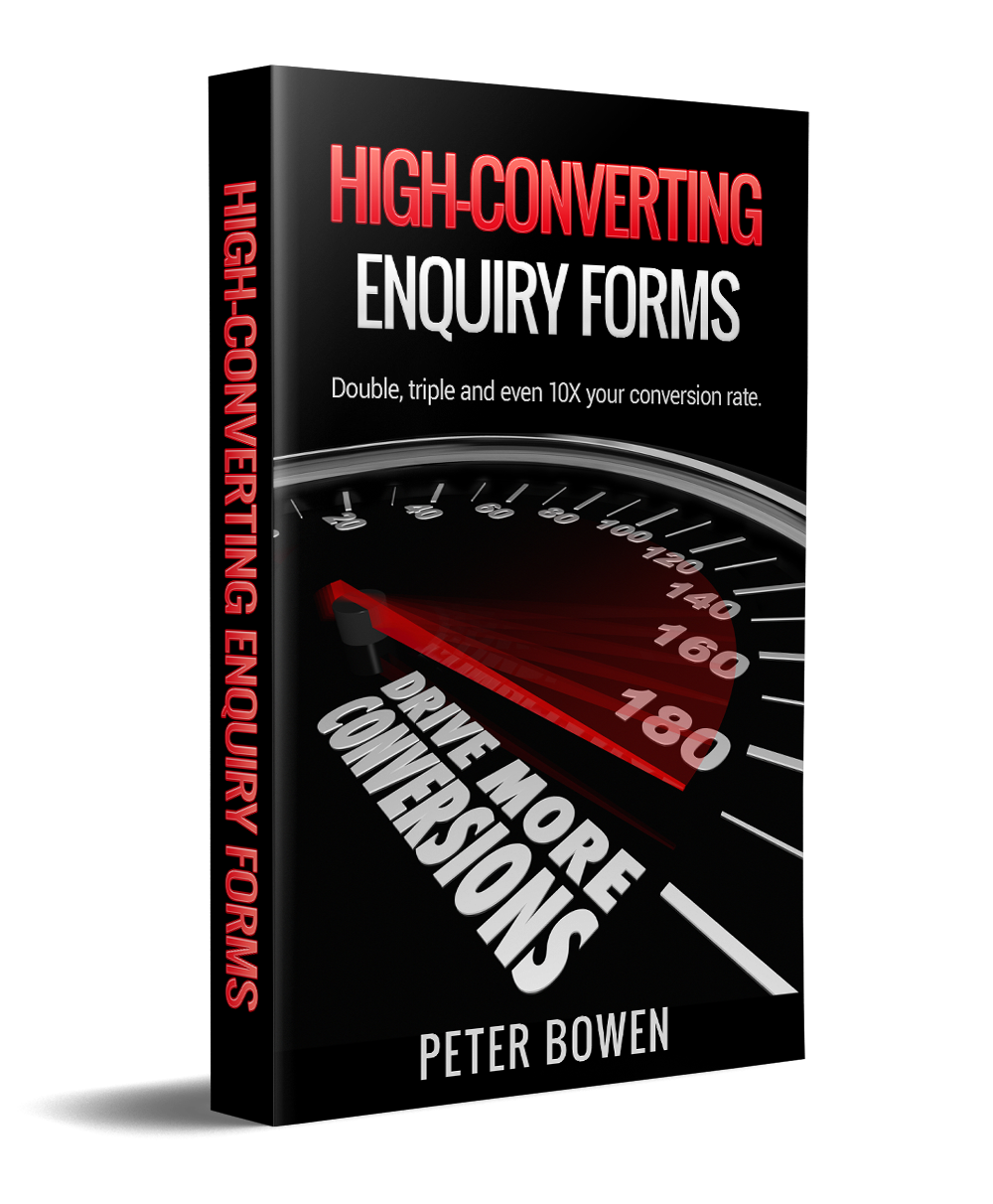 You're already paying for clicks. Now turn them into conversions.
Privacy policy.
Unsubscribe at any time.
Related articles