This is for you if you've been getting more junk/low-quality leads recently.
It might be conversion fraud.
You can spot conversion fraud because the leads have genuine email addresses and phone numbers but when you call them they don't remember filling in your form. They never visited your site and don't need what you sell. Often they're from outside your target area.
How conversion fraud works.
Jump to how to deal with junk leads.
Google has a program - Google AdSense - that lets anyone display Google's ads on their website. You can recognise these ads from the caption 'Ads by Google'.
The advertiser pays Google every time someone clicks an ad and Google shares some of the money with the website owner. The more times the ads are clicked the more money the website owner earns.
Caveat: the next couple of paragraphs are educated speculation.
Some website owners started clicking the ads on their websites. Google was able to identify these clicks and banned thousands of sites from the program. But, they didn't remove the incentive to make money by clicking the ads on your site.
Miscreants have exploited this opportunity at industrial scale. They've built tens of thousands of websites to host Google's ads. And they've programmed bots to click those ads all day long.
Google spends some effort identifying and stopping click fraud. But, it is an arms race. Google gets better at spotting bots, and so the baddies build smarter bots.
The bots responsible for your junk leads are very smart. They act a lot like humans on the internet. They click links, scroll up and down and they fill in enquiry forms with real names and phone numbers.
And that's where your legit-looking-but-junk leads come from.
End of speculation.
How to deal with junk leads from Google Ads.
Here are 4 things you can do to reduce the impact of junk leads from Google:-
Don't fish in the sewer.
Optimise your campaigns for legitimate leads.
Reduce the cost of dealing with junk leads.
Price the cost of junk leads in.
Don't fish in the sewer.
The answer is not to advertise where people get paid for clicking your ads. At the time of writing (November 2022) this means excluding your ads from the display network.
Regular search campaigns allow you to exclude the display network but Performance Max campaigns don't.
If you're getting junk leads from Performance Max campaigns it might be pausing them till Google has solved this problem.
But, as with everything in PPC, the best option depends on your specific circumstances. If you know how many legitimate leads (as opposed to junk leads) you're getting , and the cost per legitimate lead is attractive, keep doing what's working.
Optimise your campaigns for legitimate leads (not junk).
This is critical if you're using a conversion-based bidding strategy. At the time of writing this includes :-
Target cost per action.
Target return on ad spend.
Maximise Conversions.
Maximise Conversion Value.
Enhanced cost per click.
Landing pages report enquiry form conversions to Google in one of two ways:-
When the lead (legit or junk) clicks the submit button.
When the lead (again legit or junk) gets to the confirmation page after they've submitted the form.
In either case both legitimate and junk leads count as conversions.
If you allow the bidding algorithm to think that junk leads are as good as legitimate leads you'll keep getting junk leads. If the junk leads cost less than legitimate leads the algorithim will optimise to bring you more junk leads.
I know of two ways to solve this problem:-
Offline conversion import. You record which of your leads are legitimate - usually in a CRM system. Every month or so you upload the list of legitimate leads to your Google Ads account.
The exact process depends on what CRM system you use and how leads get into the CRM system. You can read more about offline conversion imports here.
Don't record junk leads as conversions. I haven't seen this approach documented anywhere else but it's worked well for me. Here's how ...
I made it easy for anyone to fill in the form. There is no CAPTCHA or other friction to bother legitimate leads.
The information on the form gets analysed after it's submitted:-
Legitimate leads see a confirmation page that has the conversion tracking code. This reports a conversion to Google.
Junk leads see a confirmation page without any conversion tracking code. That way they don't get recorded as a conversion.
Reduce the cost of dealing with junk leads.
I'm not talking about the cost per click. You've already paid that to Google by the time the junk lead has hit your landing page. I'm referring to the time and happiness that dealing with junk leads costs.
The best solution is for your CRM system to have a 'Report junk' button. The person who calls the lead and finds out that they are junk hits the button and never sees the lead again.
Price the cost of junk leads in.
Sometime trying to prevent junk leads ends up reducing the number of legitimate leads. Measures like CAPTCHAs, long enquiry forms and so on often reduce conversion rates.
If this is the case you might have to accept getting junk leads as part of the cost of using Google Ads. This is safe to do if you've priced the cost of the junk leads into your calculations.
We need a new metric for this - cost per legitimate lead. It's easy to calculate: Cost of your Google Ads / Number of legitimate leads.
Want to increase your conversion rate?
I've seen
conversion rates double, triple and even 10X
after a few quick and easy changes to the enquiry form. Subscribe now, and I'll send you a free copy of my in-depth ebook High-Converting Enquiry Forms.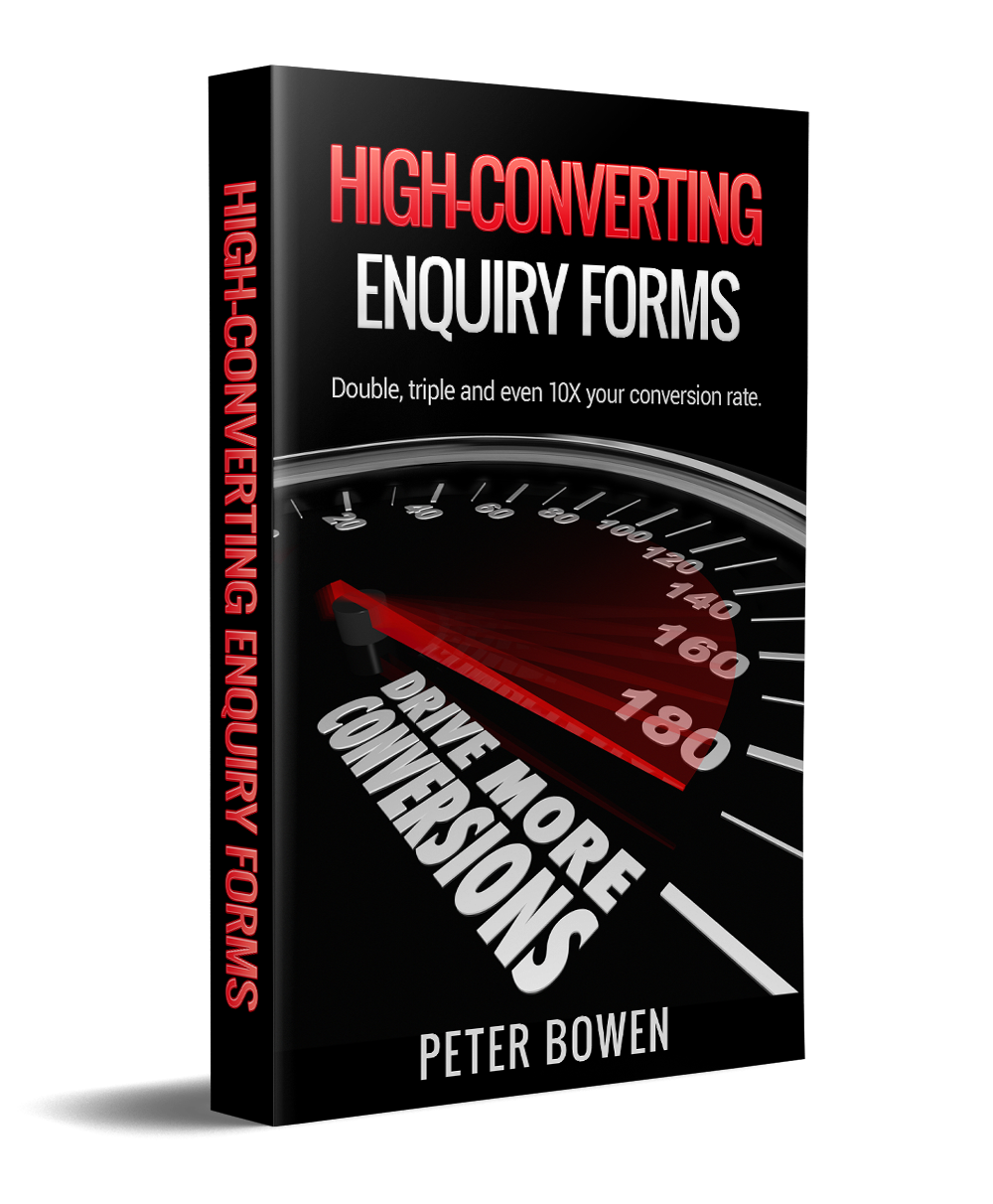 You're already paying for clicks. Now turn them into conversions.
Privacy policy.
Unsubscribe at any time.
Related articles