The optimisation score is Google's newest way of telling you how to run your Google Ads account.
The score is as a percentage - 0% is terrible and 100% is fully optimised. You can see the score at account or campaign level. You'll find it by typing GT anywhere in your Google Ads account and then scrolling to 'Recommendations'.
It makes me uncomfortable.
The optimisation score is a Monopoly money metric. You can use Monopoly money to buy green houses or a red hotels in the game, but you can't buy anything with it in real life. Winning Monopoly isn't going to make you a property mogul.
Monopoly money metrics look important but they don't measure the value of Google Ads to the business. They're related, they may sometimes be a proxy for value, but they're not an actual measurement of that value.
You get optimisation score points for implementing Google's recommendations. Those recommendations come from what's happening in your account and what other advertisers are doing. The more recommendations you follow the more points you get. The only way to get 100% is by implementing all the recommendations.
But, sometimes chasing a win in the game is bad for the business.
Let me give you an example from an account I manage for an immigration consultant.
Google Ads sent him 134 sales enquiries last month. Each enquiry cost less than a cup of coffee. His service sells for as much as a new car. He's extremely happy with the results but his optimisation score is only 62.5%.
Google recommended that we add 23 keywords. If we do that we'll get 14.4 points, taking our score to 76.9%.
Emigrating to a new country is a big decision. My client tells me that people take about 3 years from first thinking about emigrating to actually going.
The keywords Google wants me to add to get the points are likely to be used by people very early in the thinking about it phase. They're years away from needing my client's services.
My client's business model is tuned for people who have made the decision and are ready to go. He doesn't have a process for nurturing people from first thinking about emigrating to eventually becoming clients. Paying Google to show ads against the recommended keywords will be a waste of money.
Winning those 14.4 points will hurt the business.
The bottom line: All advice - even advice from Google - must be considered in the context of the business goals, no matter how many red hotels it lets you buy.
Want to increase your conversion rate?
I've seen
conversion rates double, triple and even 10X
after a few quick and easy changes to the enquiry form. Subscribe now, and I'll send you a free copy of my in-depth ebook High-Converting Enquiry Forms.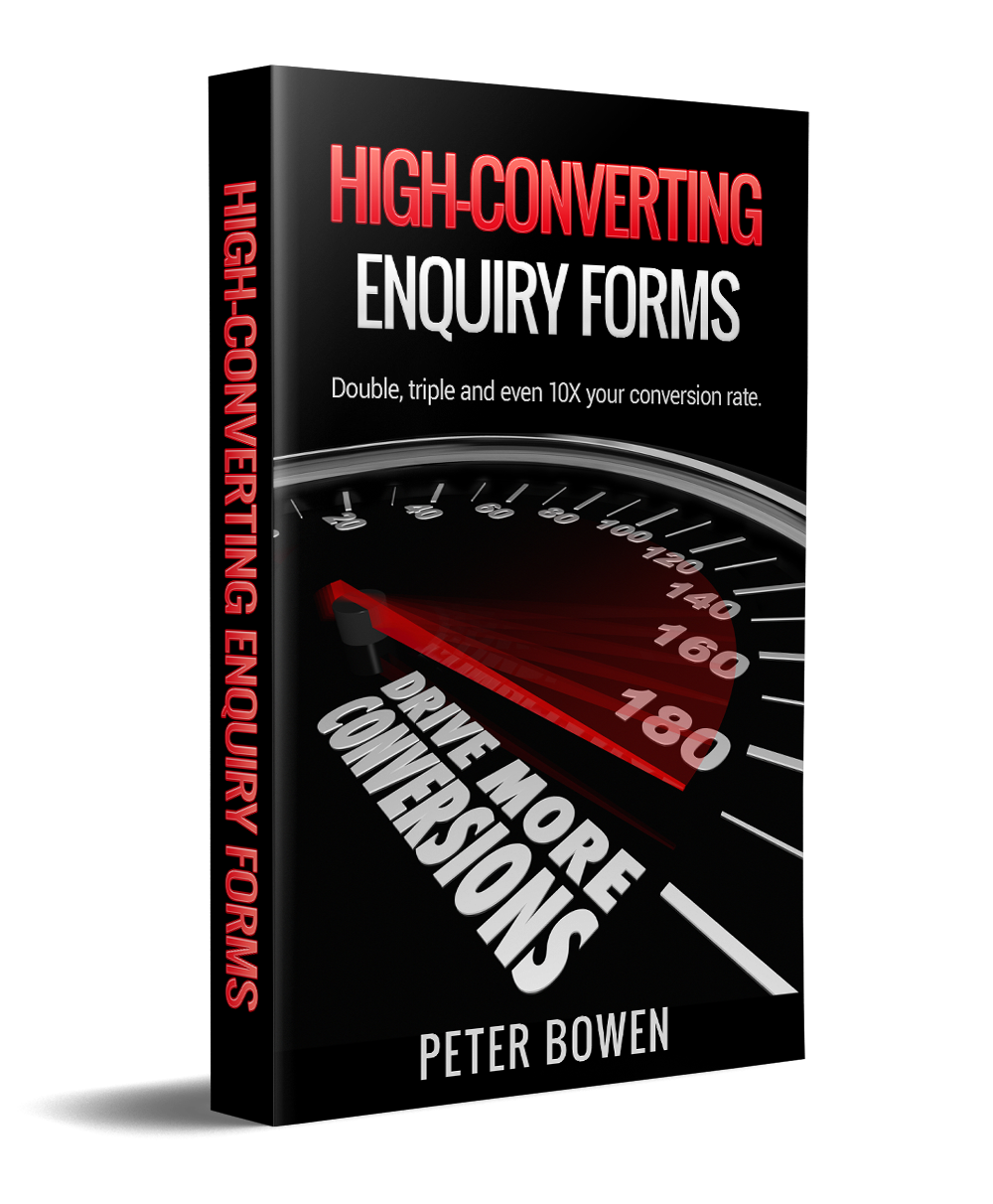 You're already paying for clicks. Now turn them into conversions.
Privacy policy.
Unsubscribe at any time.
Related articles