This question came up twice in the last week. Once from a business in high-end tourism and the other from a house-moving company.
Every now and again Google would charge them an outrageous amount for one click. As much as 15 to 20 times what they normally paid. That click would eat the entire budget and their ads wouldn't show for the rest of the day.
To make things worse, these outrageous clicks didn't even turn into leads.
Both businesses were running small campaigns. The tour operator only advertises to a tight niche without a lot of searches. The moving company only advertises to people in their city.
Both campaigns were using the Maximise conversions bidding strategy. They'd been advised that it would give them more leads without having to manage their bids manually.
That advice is partially correct. The Maximise conversions bidding strategy works well, but only if you've got a lot of traffic. Smaller campaigns don't generate enough data for the bidding algorithm to learn the right price per click. That's when you get these occasional wild CPCs.
The good news is that you can use the Maximise conversions bidding strategy AND control the maximum cost per click.
Enter the portfolio bidding strategy. The portfolio version of the Maximise conversions bidding strategy allows you to set a maximum cost per click.
Here's how to do it:-
Create a new portfolio bid strategy. Here's a link to Google's instructions.
Choose the Maximise conversions option.
Set a target cost per action.
Click on the 'Advanced options' link and you'll find a space to enter the maximum cost per click you're prepared to pay.
If you need some help with this please give me a yell, it's a 5 minute job on Zoom.
Want to increase your conversion rate?
I've seen
conversion rates double, triple and even 10X
after a few quick and easy changes to the enquiry form. Subscribe now, and I'll send you a free copy of my in-depth ebook High-Converting Enquiry Forms.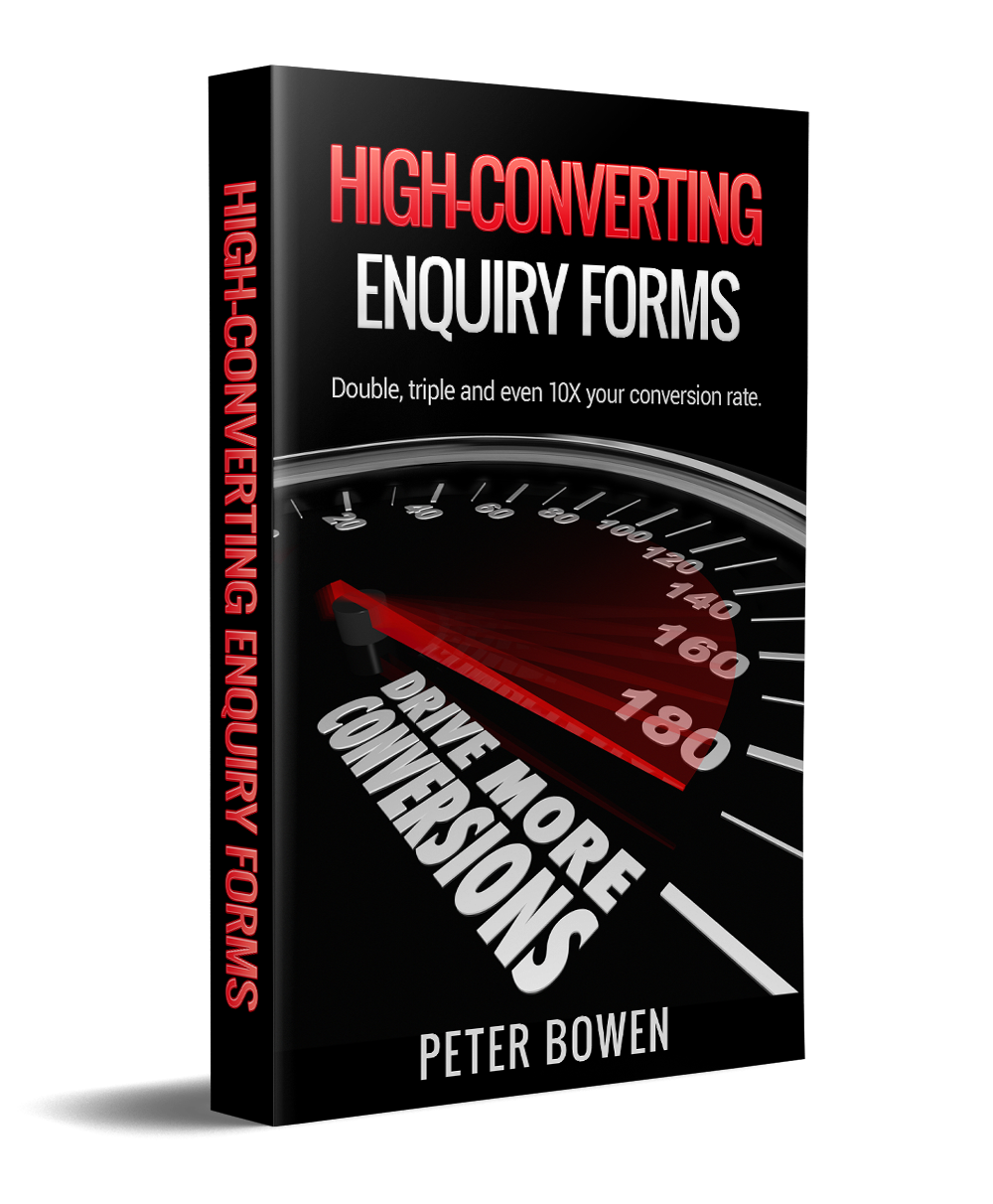 You're already paying for clicks. Now turn them into conversions.
Privacy policy.
Unsubscribe at any time.
Related articles