The Search Terms Report is a great place to find negative keywords to add to your AdWords campaign. It shows (some of) the actual words and phrases that triggered your ads.
Google will show you how to get the report here.
Tip: If you're using the search terms report for the first time you should set the date range to 'All time' then scroll to the bottom of the page to see how many search terms there are. If there are more than about 500 search terms go back up to the top of the page and filter on impressions. Setting the filter to >= 10 impressions drops the total number of search terms by a lot. You're looking for a balance between getting every possible negative keyword and making your eyes bleed from staring at the list.
Repeat the process at the beginning of each month with the date range set to 'Last Month' you'll quickly build up a great list of negative keywords that matches your campaign exactly.
Want to increase your conversion rate?
I've seen
conversion rates double, triple and even 10X
after a few quick and easy changes to the enquiry form. Subscribe now, and I'll send you a free copy of my in-depth ebook High-Converting Enquiry Forms.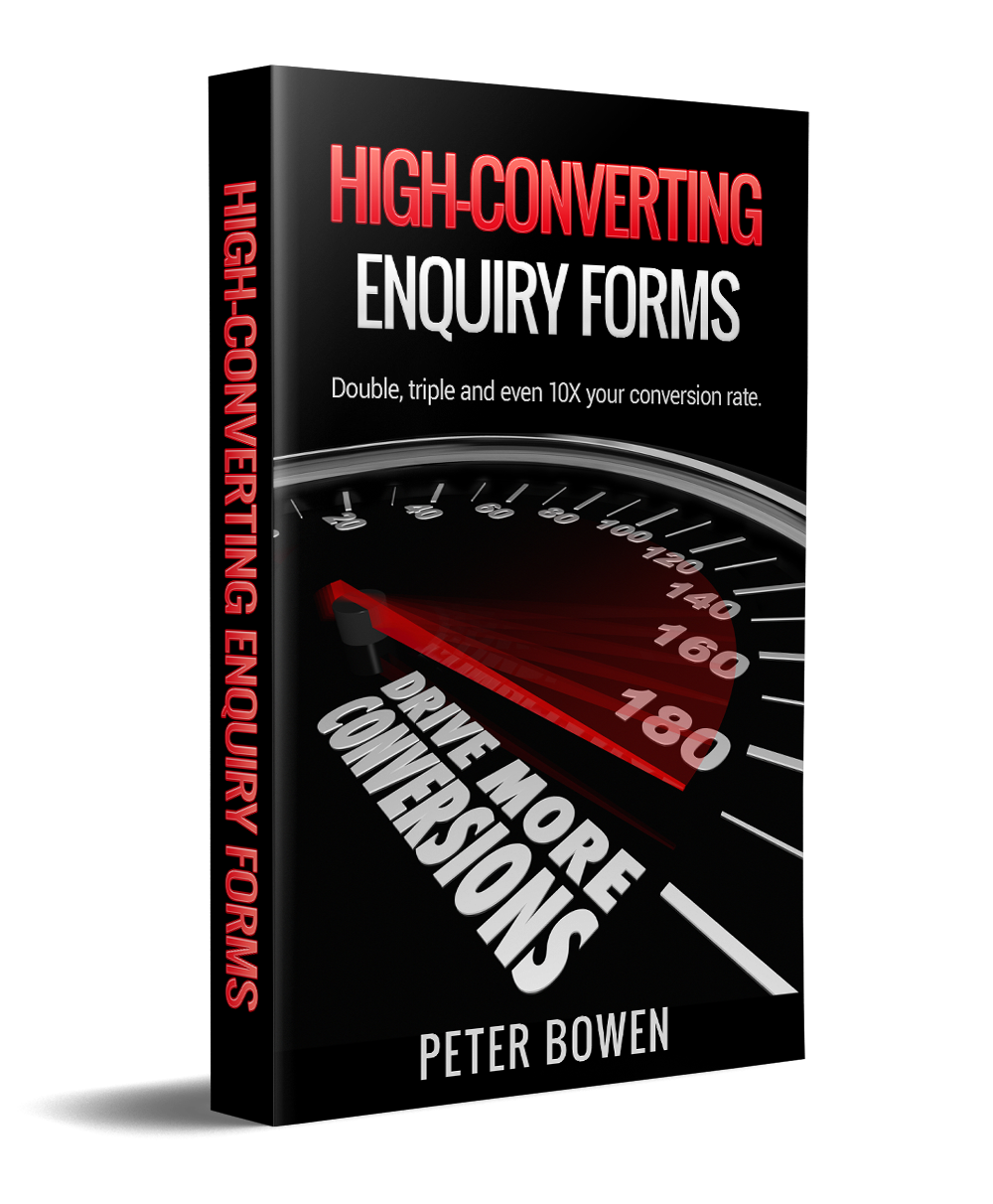 You're already paying for clicks. Now turn them into conversions.
Privacy policy.
Unsubscribe at any time.
Related articles