How do you know the best way to split your ad budget between search and display, between Facebook and Google, between one keyword and another?
It'd be great if there was a simple formula to tell you exactly how to divide your budget. Turns out there is, but it's a bit of a mouthful...
Spend the available budget on the entity that gives the lowest CPA till the marginal CPA rises above the cost of the next cheapest alternative.
I wasn't kidding about it being a mouthful. It's easy to understand if you think about pizza instead.
Not stodgy franchise pizza. Delicious steamy cheesy pizza from small independent pizza parlours. Made with fresh ingredients and grandma's secret sauce. My mouth is watering just thinking about it.
You've got the job of ordering such pizzas for lunch at a conference. The pizzas have to arrive at 1pm sharp, hot and ready to eat. You have to order 100 at the lowest possible cost.
Here's the problem. None of the independent pizza parlours nearby can supply all 100 pizzas at 1pm. They're not geared up for bulk pizza orders.
How can you both get the pizzas you need and optimise your budget?
Assume, for the sake of this example, that the nearby pizza parlours all bake yummy pizzas. There is no difference in quality between them. The only difference is the price.
To spend the least - optimse the budget - you'd start with the cheapest pizza parlour. You'd order as many pizzas as they could deliver.
Let's say they could guarantee 10 pizzas hot and fresh at 1pm for $10/pizza. You still need another 90 pizzas. You can't spend the entire pizza budget at one place, even though they're the cheapest.
So you call the next cheapest pizza parlour and order as many as they can deliver. Say 15 pizzas at $12/pizza. You still need 75 pizzas. So it's onto the next cheapest and so on till you've got orders in for 100 pizzas.
You can apply the same thinking to advertising.
If your best keyword - the one with the lowest CPA - delivers conversions at $10 CPA spend as much of your budget on it as you can. Only when it can't deliver any more conversions at $10 CPA should you allocate budget to your next cheapest keyword.
It works for campaigns, audiences and even adverting networks. If Google Ads delivers leads for $50, and similar quality leads from Facebook cost $70, you should allocate your budget to Google till you can't get any more $50 leads. Only then should you spend the leftover budget on Facebook ads.
Caveat: In this example you can optimise budget sharing because you know which pizza parlours sell scrumptious pizza. It's the same with your ads. You can use this if you've got data on what's working.
But, when you first start advertising you have to share your ad budget till you know what works. It's a bit like moving into a new town. You need to try a few pizza parlours before settling on a handful that meet your discerning taste.
Want to increase your conversion rate?
I've seen
conversion rates double, triple and even 10X
after a few quick and easy changes to the enquiry form. Subscribe now, and I'll send you a free copy of my in-depth ebook High-Converting Enquiry Forms.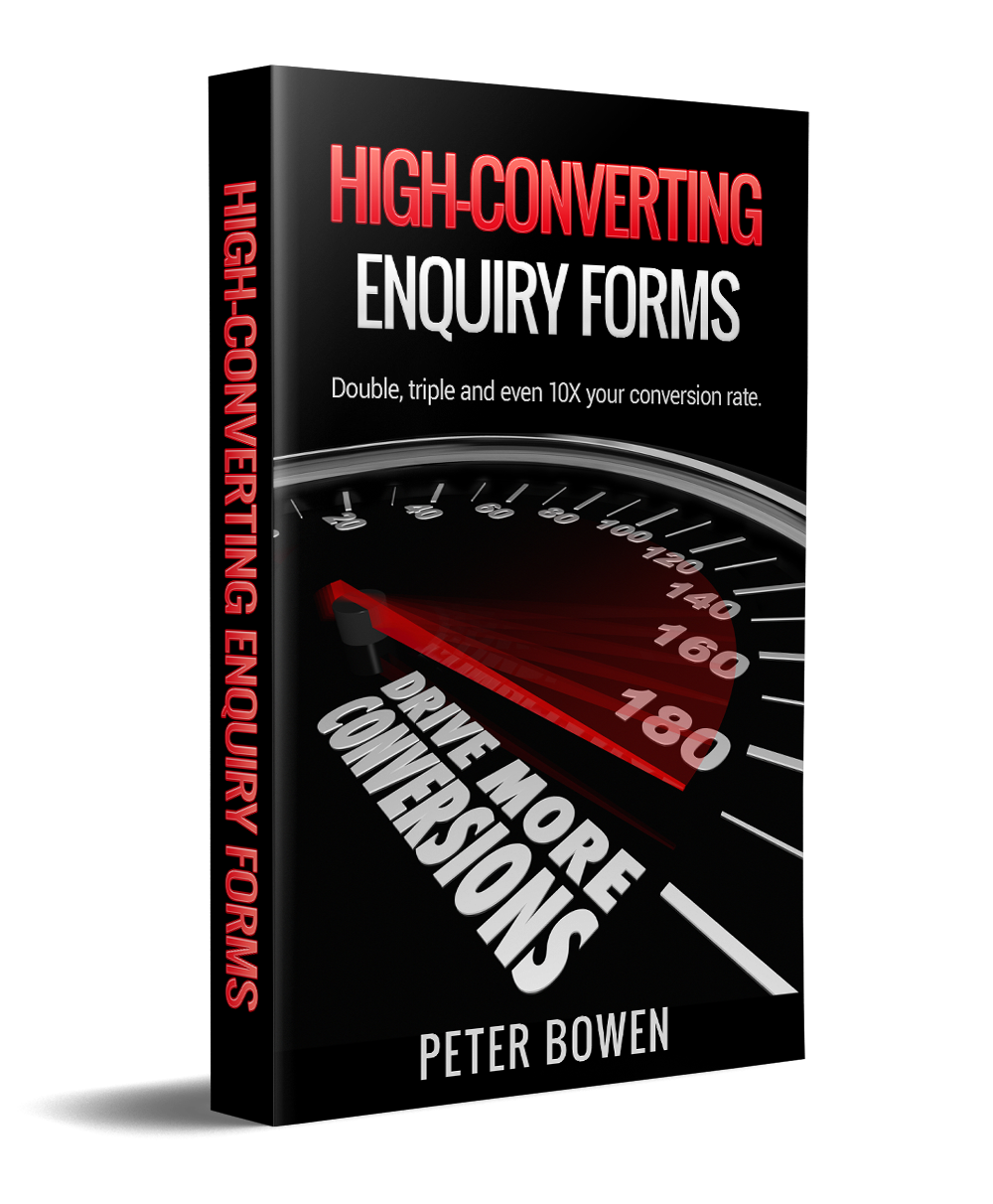 You're already paying for clicks. Now turn them into conversions.
Privacy policy.
Unsubscribe at any time.
Related articles