Short answer: No.
Pillaging your customers might boost profits this quarter, but won't last. You can't gouge your way to sustainable success when you've got competitors. And, although Google is the big player, they have plenty of competition.
I'm not saying that everyone who's paid for Google Ads has turned a profit. That's definitely not the case. But, when people lose money on Google Ads its likely to be because Google Ads was a poor fit for their business, or because of the way they did Google Ads. I can't see Google risking their future to steal your advertising budget.
You build a successful business by making your customers successful. Google has a strong incentive for you to get a positive ROI on your ad spend. So they invest in making your ads better - technology, training and an army of Google reps.
Google reps are the people you speak to when you call their helpline. They might contact you to offer to help set up or optimise your Google Ads account. And, more recently, they'll call and tell you there are a load of things wrong with your account, and offer to help fix them.
But, when your google rep calls you're not speaking to Google the business. You're speaking to Rajesh the human. There's a difference...
Google the business has enough money to buy satellites. Rajesh might not make rent.
Google the business has a long-term view. Google's employees stay for an average of under two years.
Google the business has been running ads since 2000. Rajesh might have been hired last week.
Rajesh's incentives are not the same as Google's incentives.
Google the business has strong incentives to have successful customers. Rajesh has strong incentives to have a successful Rajesh.
I'm told that Google reps are incentivised to get you to make certain changes to your account. I understand that they get rewarded for things like when you increase your spend, use an automated bidding strategy etc.
Incentivising employees to meet the business goals is a common approach. Sales people are paid commission, executives get bonuses for meeting KPIs and so on.
But, sometimes employees game the system. They optimise for what's best for them today rather than what's best for the business in the long term. Let me tell you how this happened with a client of mine.
He needs 50 meetings a week to keep his two sales people at full capacity. At first his wife played email ping pong all day trying to arrange sales meetings. She'd book about 30 meetings a week but it was hard going. Divorce loomed.
I built an online booking system and linked it to a series of automated emails. My client's wife could send a sequence of emails to qualified leads at the click of a button. The emails encouraged the prospect to book a meeting and gave them a link to the booking system.
It was much less work than arranging meetings manually, but we still didn't fill every slot. We were about 16 bookings short a month.
My client hired a lady to call prospects who hadn't booked after a week of automated emails. He paid her a basic salary and a bonus for every meeting she booked.
Her incentives were aligned with the business's incentives. The more meetings she booked the more she made. The more meetings she booked the more sales the business made.
After a few months things went south.
She got paid whether the person turned up for the meeting or not. She started booking people who weren't that interested. She badgered them into saying yes when they had very little intention of arriving. The no-show rate doubled and sales dropped.
She started calling before the automated emails had had a chance to get them to book. Instead of her supplementing the automated system, she usurped it. She booked - and got paid for - far more than the 16 meetings a week she was hired to fill.
This was very good for her - she was taking home a lot more than before - but it was bad for the business.
I don't think she's an evil person. I think she's optimising for what's best for her.
And it's the same with Rajesh and the other Google reps. What makes them successful won't always make your business successful.
It's your job to know the difference.
Want to increase your conversion rate?
I've seen
conversion rates double, triple and even 10X
after a few quick and easy changes to the enquiry form. Subscribe now, and I'll send you a free copy of my in-depth ebook High-Converting Enquiry Forms.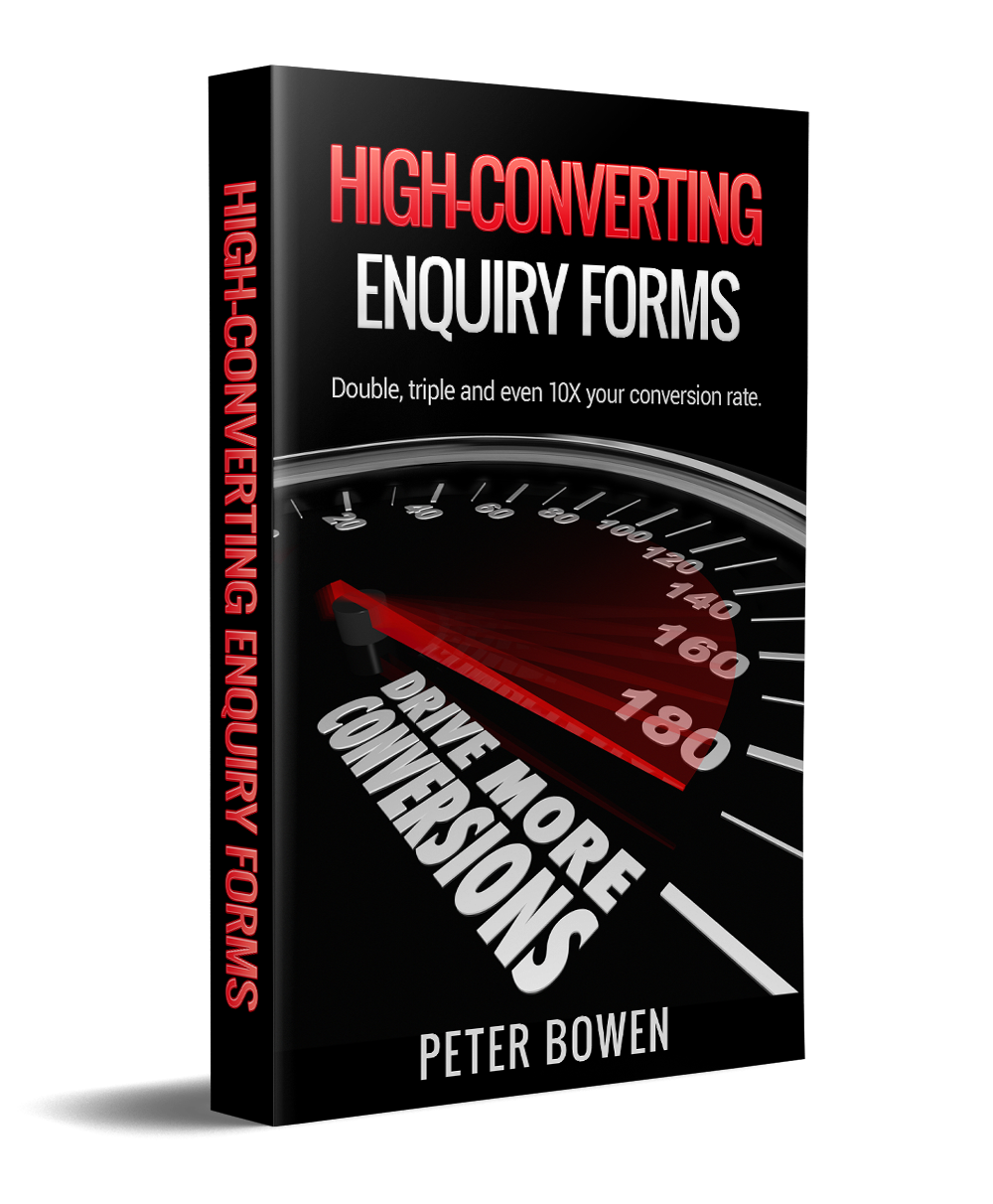 You're already paying for clicks. Now turn them into conversions.
Privacy policy.
Unsubscribe at any time.
Related articles