This is not an article about the relative merits of manual vs automated bidding. I'm not dogmatic about this, I use both.
I like automated bidding. Google handles minute-to-minute bid adjustments while I take care of the strategic work. It's usually a winning combination.
But, there are some trade offs with automated bidding that are not well documented. Let me give you an example.
My Google rep has been nagging me to switch a campaign from maximise clicks to Target CPA.
Maximise clicks is sometimes seen as an inferior bidding strategy because it ignores how many of those clicks turn into leads. With Target CPA you set a target target cost per conversion / lead. Google does their best to get you as many leads as possible for your budget.
I've got some campaigns where Target CPA bidding delivers more leads, at a better price, with less effort. That's great.
But if we switched this campaign to Target CPA it would be a mistake. We might get more leads, we might spend less per lead, but the lead quality would suffer.
This client helps people who want to immigrate to Australia. His best clients are aged between 30 and 50.
Any younger and they've not had time to get the education and work experience needed to qualify for a visa.

Any older and they're too old to qualify for the kind of visa he helps people with.
We've accounted for this by using an age-based automatic bid adjustment. It's not perfect but it ensures that more of our ad budget is spent on people my client can help.
Target CPA bidding ignores age-based (and other) bid adjustments. Google regards all leads - irrespective of their age - as equal with this bidding strategy.
Unfortunately there is no warning when you change bidding strategy. It'd be helpful if you got a message that said
"You're about to throw away the bid adjustments you've made for age. All conversions, regardless of age, are equal. Is this a good fit for your business?"
The trade-offs aren't well documented but Frederick Vallaeys compiled a table showing which bid adjustments work with automated bidding. It's well worth a look here: https://www.optmyzr.com/blog/which-bid-adjustments-work-with-my-bid-strategy-on-google-ads/
Want to increase your conversion rate?
I've seen
conversion rates double, triple and even 10X
after a few quick and easy changes to the enquiry form. Subscribe now, and I'll send you a free copy of my in-depth ebook High-Converting Enquiry Forms.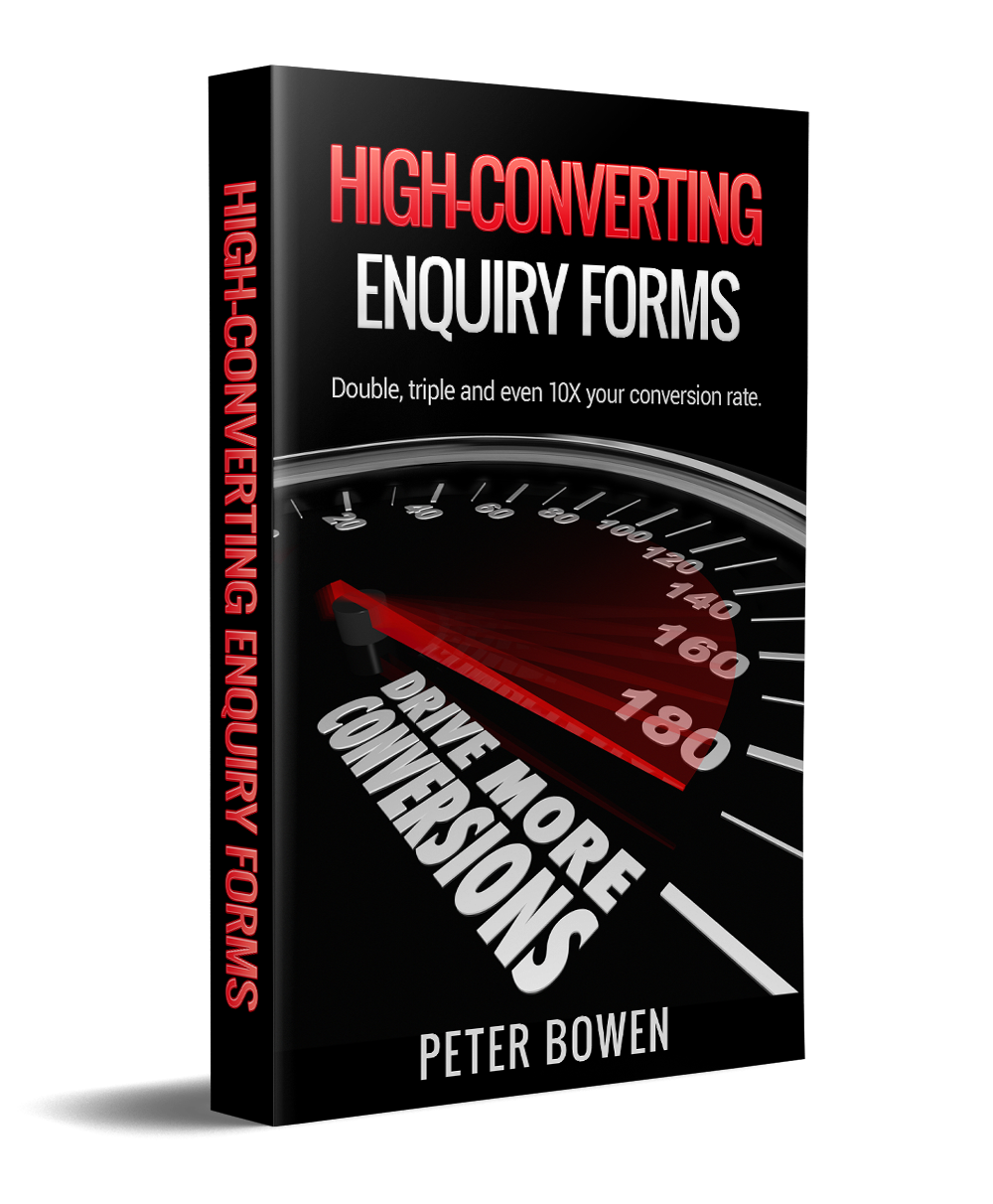 You're already paying for clicks. Now turn them into conversions.
Privacy policy.
Unsubscribe at any time.
Related articles