I faced this problem with a client of mine. Google Ads is working really well for his business but his sales team was craving more leads.
We've got a wide set of keywords covering every possible way we've seen people search for his services. We're advertising on search and search partners and running the ads 24/7. We've got all the budget we need, and more. We're getting almost 100% impression share.
I'd done all the normal things to optimise the Google Ads campaigns:
Split test ads to improve the CTR.
Tweaked the landing pages.
Experimented to find the optimum bid strategy.
etc...
And they've worked. They've got us from a pilot campaign generating 79 leads a month to a steady 500+ leads every month.
But, we've hit a plateau.
The strategy that got us from 0 to 500 leads a month isn't going to take us from 500 leads to a 1 000 leads a month. We needed a different approach.
The solution: advertise on complementary searches
In economics, the concept of complementary goods describes things that you buy together.
When you buy a car, you buy fuel. When you buy a printer, you buy ink. You buy computer hardware and then you buy computer software.
Cars and fuel are complementary goods, as are printers and ink, and hardware and software. You can't use one without having the other.
My client helps people immigrate from South Africa to Australia.
Someone thinking about moving to another country will also think about where they're going to work and live. They'll Google for jobs, property prices, medical care etc.
These searches are complementary to immigration services, in the same way fuel is to a car.
A search for "plumbing jobs in sydney" is a clue that the searcher is thinking about emigrating. So is a search for "perth property prices".
I set up a test campaign targeting South Africans searching for a job in Australia. It's worked better than expected so far.
The CTR is just under 10% after the first 5000 impressions. It's not terrible and we'll be able to tweak it up.
The conversion rate is promising. About 14% of visitors filled in an enquiry form. Again, that's something we'll work on.
The CPA is well under the our target.
We've only had 70 leads so far so it's very early days, but, the sales team tell us that these leads are as good as the others we're getting from Google Ads.
We'll keep monitoring to see how many of these leads turn into clients. If it's a reasonable number we'll optimise the campaign to get as many leads as possible.
If you're interested in a similar sideways approach to using Google Ads you should check out the rubber glove approach to cold calling.
Want to increase your conversion rate?
I've seen
conversion rates double, triple and even 10X
after a few quick and easy changes to the enquiry form. Subscribe now, and I'll send you a free copy of my in-depth ebook High-Converting Enquiry Forms.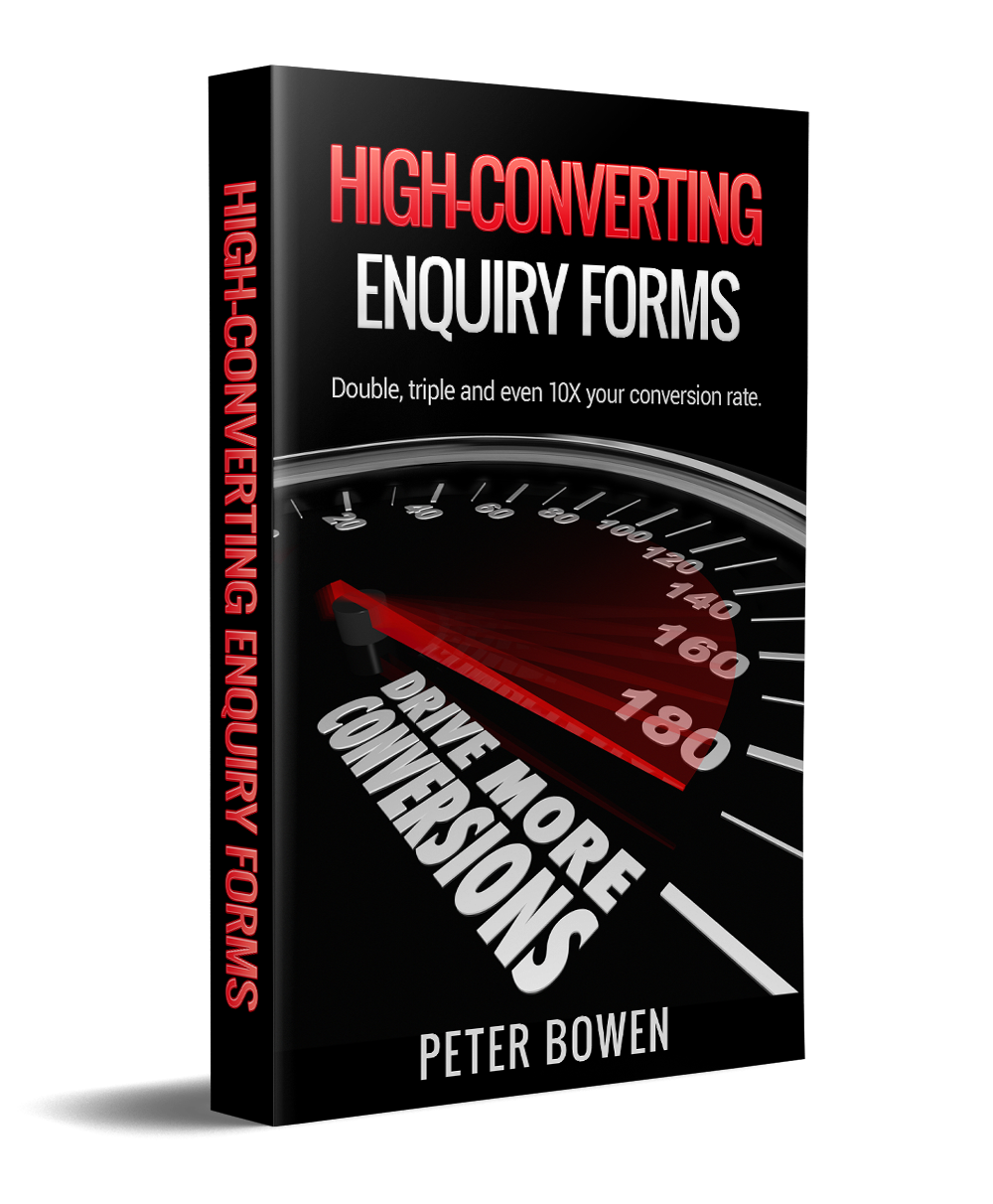 You're already paying for clicks. Now turn them into conversions.
Privacy policy.
Unsubscribe at any time.
Related articles