I love working on ways to increase the number of people who fill in the enquiry form on one of the MarketingMotor lead generation websites. I enjoy this so much that I've spent more than 2 000 hours on it over the last decade or so.
The happy result: MarketingMotor lead generation sites are amongst the best in the world at turning clicks into sales leads.
I can't claim all the credit. I study what other people are doing and testing and borrow their best results.
Jakub Linowski inspired the change I'm telling you about today. He has a very rigorous approach to A/B testing websites and is generous enough to share the results.
He found a significant increase in conversions by adding more call's to action. (http://www.goodui.org/#5)
(A conversion is when a website visitor does something. A call to action is geekspeak for asking them to do it.)
I implemented this by adding a large button near the bottom of the site. It says "Contact us now for fast service." Anyone clicking on it gets taken from the bottom of the page back up to the enquiry form.
The thinking behind this is that anyone who's read to the end of the page will be wondering what to do next. I'd really like them to fill in that form so you can start the sales process so we ask them to do just that.
Want to increase your conversion rate? For free?
I've seen
conversion rates double, triple and even 10X
after a few quick and easy changes to the enquiry form. Subscribe now and I'll send you a free copy of my in-depth ebook High-Converting Enquiry Forms.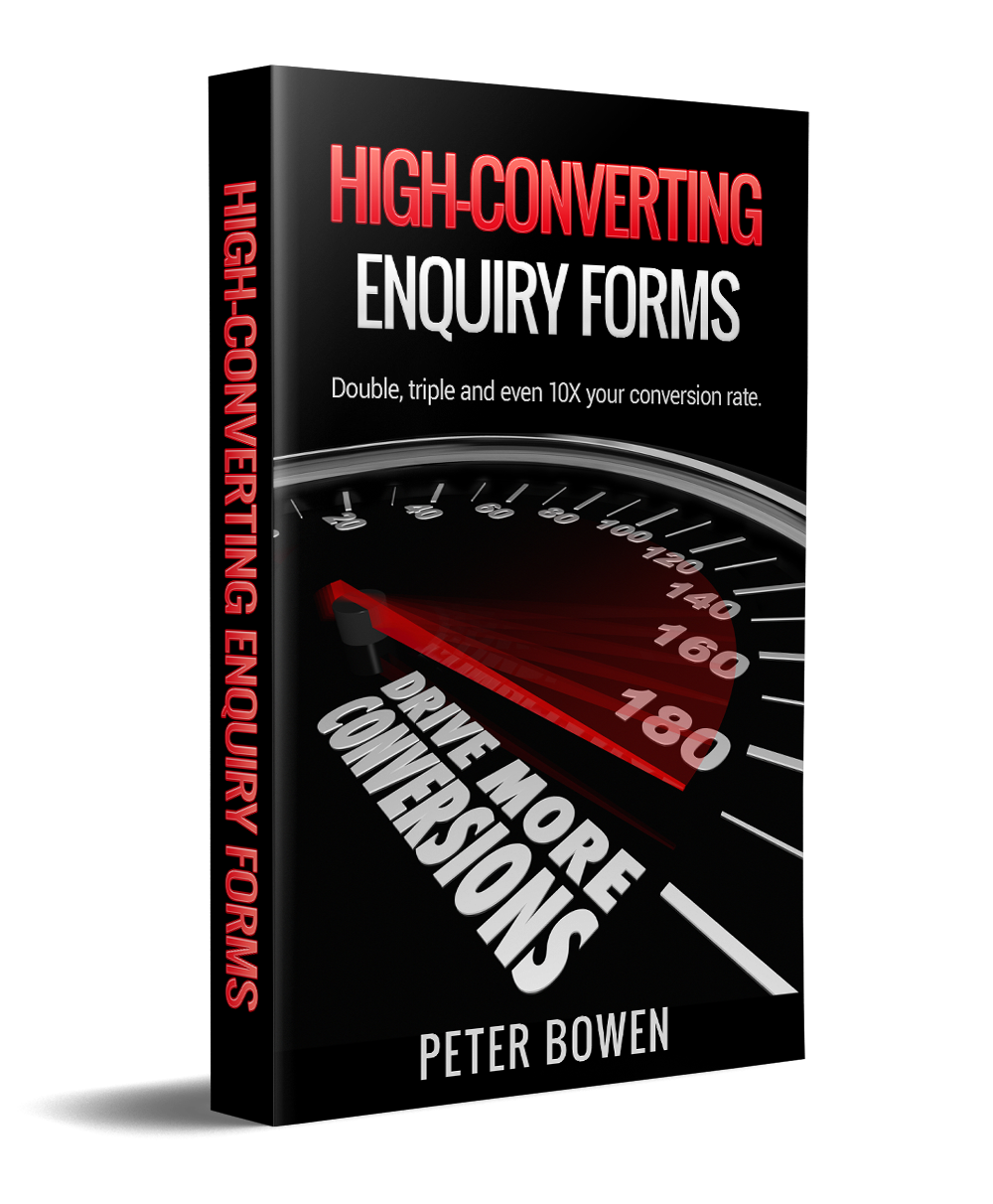 You're already paying for clicks. Now turn them into conversions.
Privacy policy.
Unsubscribe at any time.
Related articles