Ever get to Friday and feel like you've accomplished nothing, even though you've been at your desk every day?
That's been me for many months. I've been working long hours 6 or 7 days a week but I wasn't making any real progress. I've been busy but not productive if that makes sense. I've felt burned out, tired and bored.
But, the last week I've been a machine. I've cranked out tons of important work. I'm happy and satisfied.
The change came after reading The 12 Week Year by Brian P. Moran and Michael Lennington.
They write about creating high-performance time by using a concept called time blocking.
There are 3 types of time blocks:
Strategic time. This is a 3 hour block of uninterrupted time. During this time you focus all your energy on preplanned strategic and money-making activities.

Buffer time is there for dealing with unplanned things.

Breakout time is free time away from work. It's designed to refresh and reinvigorate so you can focus on work when you're in the strategic time.
You reserve these blocks on your calendar in advance. Here's how I arranged my working days.
9-10: Buffer block to deal with anything that came in overnight.
10-2: Strategic block. The book recommends 3 hours but after the first day I liked it so much I increased it to 4 hours.
2-3: Lunch break.
3-5: Buffer block to deal with anything that came in during my strategic block.
The strategic time was key to my super week.
At the start of strategic time I turned my phone off, closed my email, and shut the office door. I'd told Helen about my plan and she promised not to interrupt unless the house was on fire.
I can't believe how much real valuable work I got done. This has been the most productive I've felt in years. I've worked hard but I'm energised even though the same work made me tired, bored and frustrated the previous week.
I used the last few minutes of strategic time to plan for what I was going to do in the next strategic block. That made for a running start the next day.
The buffer time on either side of the strategic block stopped me worrying that I was missing out on something that needed attention. Knowing that I would have time to take care of anything that came up made it much easier to focus on the real work during the strategic block.
I didn't schedule out a breakout block but I'll add that into the mix in the future.
I'll stop now before I sound too evangelical. But it's been a fantastic week and I wanted to share this with you in case you've suffered the same problem of working hard but getting nowhere.
Want to increase your conversion rate?
I've seen
conversion rates double, triple and even 10X
after a few quick and easy changes to the enquiry form. Subscribe now, and I'll send you a free copy of my in-depth ebook High-Converting Enquiry Forms.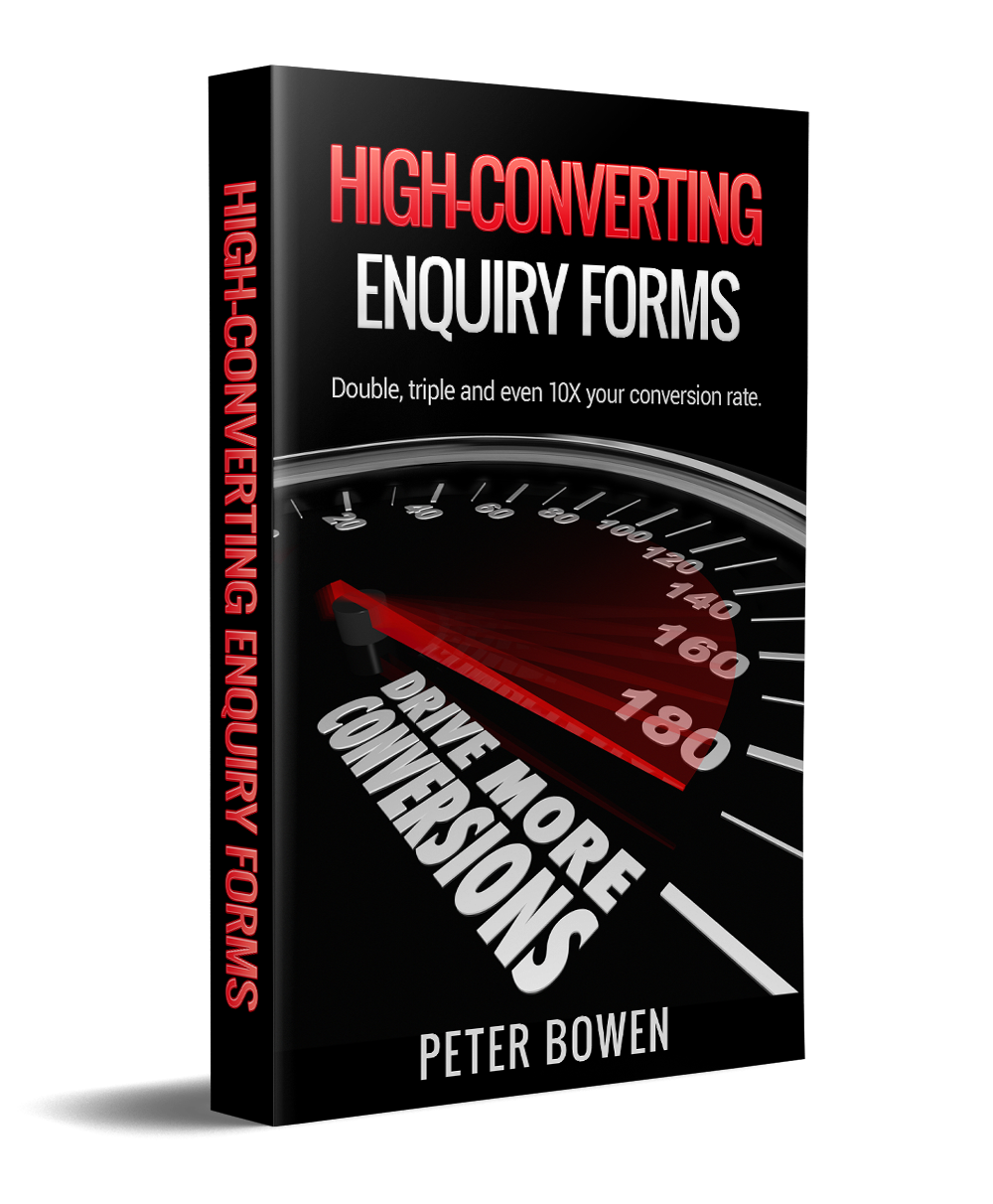 You're already paying for clicks. Now turn them into conversions.
Privacy policy.
Unsubscribe at any time.
Related articles