One kind of "low quality" lead is a genuine enquiry for something you don't offer. They're looking for one-off, you supply in bulk. They're looking for a domestic rated machine, you sell industrial machines and so on.
I have a client who runs a car service/repair workshop. We've got the Google Ads lead flow working pretty well. But he still gets a fair number of enquiries from people with broken cars who he can't help. His workshop specialises in mechanical repair, but the enquiries are for electronic repairs.
We've done the obvious already. We're not targeting electronic repairs. And we've added negative keywords to exclude searches related to electronic repairs.
That hasn't worked 100%. Most people with a broken car don't know why it's broken. They don't know if it's a mechanical problem or an electronic problem. It just doesn't go.
And that reflects in the way people search. The most popular searches in this campaign are "audi repairs near me" and "audi workshop near me". Neither tell us what kind of repair is needed.
We can't stop advertising on these searches. They produce the highest number of leads at the lowest cost per lead.
It is true that someone looking for an electronic repair is a low quality lead today. But, they won't always be a low quality lead. They may need a mechanical repair in the future and they'll need regular services - both things my client does.
Here's what I suggested my client do.
Make a list of reputable workshops in the area that can do the electronic repairs. Give the name of the business, their address, phone number and opening hours.

Call the people looking for an electronic repair and tell them you can't do the repair but that you'll send them a list of workshops who can.

Email the list and include a discount voucher for their next service with you. Suggest that they save your number on their phone under Audi workshop in case of future emergencies.
This small effort wins you loads of goodwill and significantly improves your chances of getting a sale in the future.
You're welcome to adapt this for your own business or for your client's business.
Want to increase your conversion rate? For free?
I've seen
conversion rates double, triple and even 10X
after a few quick and easy changes to the enquiry form. Subscribe now and I'll send you a free copy of my in-depth ebook High-Converting Enquiry Forms.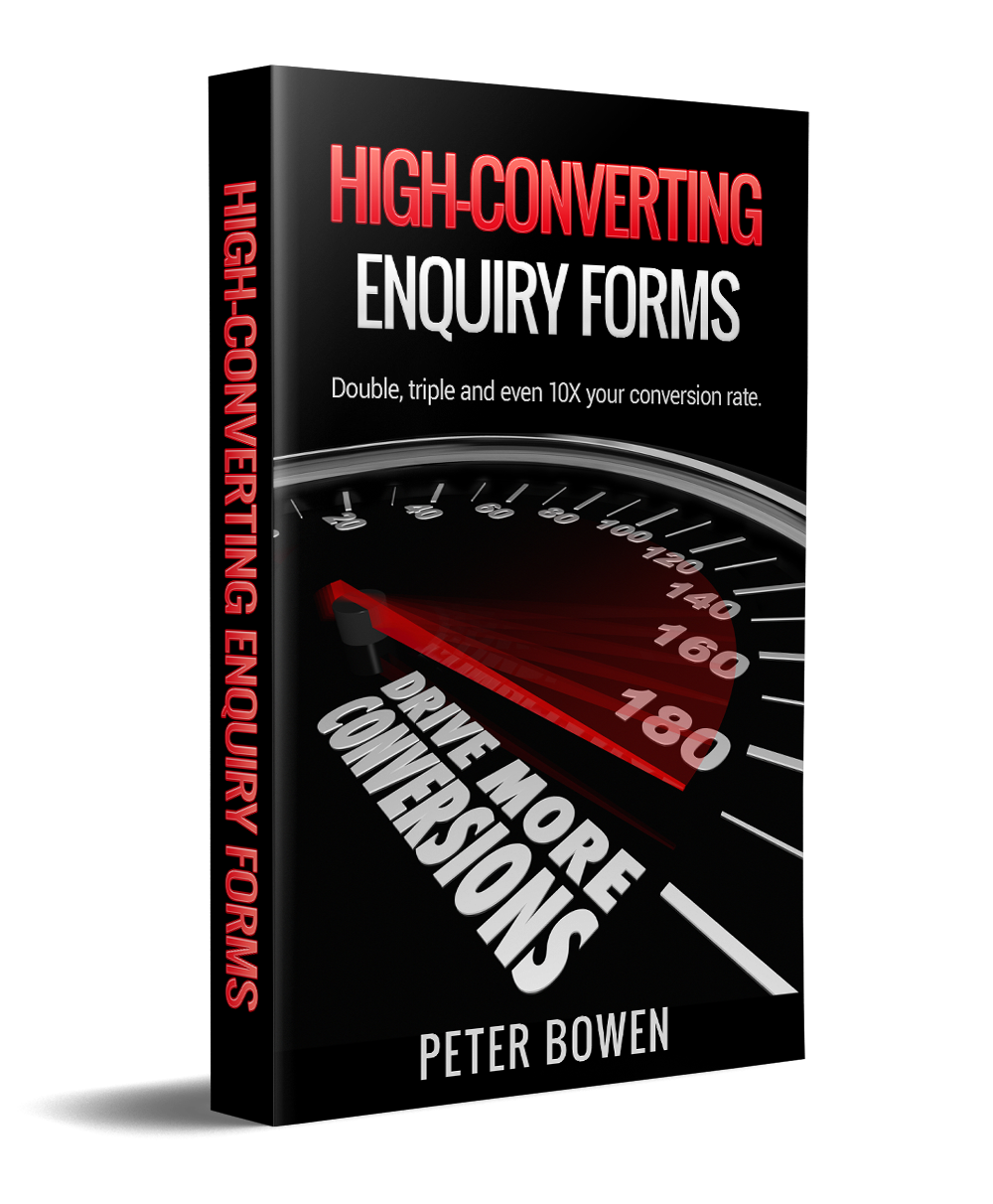 You're already paying for clicks. Now turn them into conversions.
Privacy policy.
Unsubscribe at any time.
Related articles