That's a quote from a friend of mine. She's trying to hire someone to manage her Google Ads. She's worried that they'll cost more than they bring in. Or, worse, they'll kill the flow of leads her business depends on.
In the past she's managed her own campaigns but things have changed and she needs to hand the job over to a professional.
This is her first attempt at engaging an agency or freelancer. She doesn't have the experience to tell the difference between a rock star and a charlatan.
She's looked at a bunch of websites and read their testimonials. But, as she told me, that didn't help because nobody puts bad reviews on their own site.
Finding someone has consumed days she didn't have spare. She's no closer to being confident that she's going to choose the right person. This is a crucial decision: her business cannot exist without the leads from Google Ads.
I'd offered to be a sounding board / second pair of eyes.
Most agencies and freelancers she was considering offered a free audit. They dig into your Google Ads account, point out any mistakes and tell you where they think they could do better.
She contacted the person she felt least iffy about and gave him access to do his audit. She sent me his report along with her worry "I have no idea if his recommendations will increase my conversions, with quality sales leads."
My response to her (edited and formatted) is below.
Dear Amanda.
A couple of thoughts if I may.
How much improvement will he have to produce to justify his fee?
The business case for hiring him hinges on his efforts making you more money than you pay him.
How likely is it that he will be able to bring in more value than he costs? If he needs to halve your CPA in a fierce market it's a big ask. But, if he just needs to lift the conversion rate by half a percent it's not a stretch.
Has he gone over this? If he doesn't address it before asking you to sign a contract it would be a red flag. I'd worry that he's not thinking about a longer term relationship.
Knowing about your business is as (or more) important than knowing how to get more clicks.
How much time did he spend finding out about your business? Did he ask about the kind of leads you're currently getting? Did he ask how they stack up against the kind of leads you'd like to get?
Until he knows what a good lead is, any promise of getting more of them is hollow.
Free audits are worth what you paid for them.
A free audit is a sales pitch.
There is nothing wrong with a sales pitch, as long as you know it's a sales pitch. If you think he's making a contractually binding promise, and he thinks it's sales fluff ...
Will you be a Goldilocks client?
You remember the story of Goldilocks and the three bears? Not too big, not too small, just right.
How does your ad budget compare with his other clients? Being his biggest account by a long way, or his smallest account by a long way may be a red flag. Too big and he might not have the experience to manage your budget? Too small and you might not get the attention you deserve.
How desperate is he to win your business?
Many good people in this industry have been hit hard by things out of their control. Being desperate in these difficult times might be not be a poor reflection on his skills.
But, if he didn't explore how well you fit each other I'd worry.
What will it like working with him?
Obviously you can't know this in advance, but you can preempt headaches by discussing things like:
What reports you need.
How fast you expect him to respond to an email.
Do you need him to respond after hours or during the weekend?
Who will do the day-to-day work on your account (him or a lackey)?
How often you need to change to your offering, budgets etc.
How fast will he action those changes?
You don't want to be trapped in the soul-crushing cycle of searching for an agency, hiring them and then breaking up because they didn't perform. It'll harm your business and wear you down.
How to reduce the risk of hiring a worthless PPC agency or freelancer
You need a way to evaluate a potential PPC person without chancing the flow of leads, or risking a lot of time and money. I suggest a trial engagement so he can show you what he can do.
Give him some of your ad budget, and some of your traffic to work with. Enough of both so he has a fair chance of producing meaningful results. Don't give him everything, you need to keep some campaigns running to keep the leads flowing.

Decide in advance what constitutes success. Something objective. Metrics like cost per lead, percentage of qualified leads etc are good candidates.

Limit the duration of the engagement. Don't sign up for a year's contract or a contract with a long notice period. But, like the budget, it needs to be long enough so it's fair.

Don't let him change anything you can't undo. Pause your existing campaigns and let him make his own new campaigns. That way you're giving him full control of the work he will be judged on. And if it all goes horribly wrong you can fire him and reactivate the campaigns you paused.

Pay him for the work. Not with the promise of future work, but with actual money.

Don't set the trial engagement conditions unilaterally. Get his input on designing the trial and how the results are measured.
Want to increase your conversion rate?
I've seen
conversion rates double, triple and even 10X
after a few quick and easy changes to the enquiry form. Subscribe now, and I'll send you a free copy of my in-depth ebook High-Converting Enquiry Forms.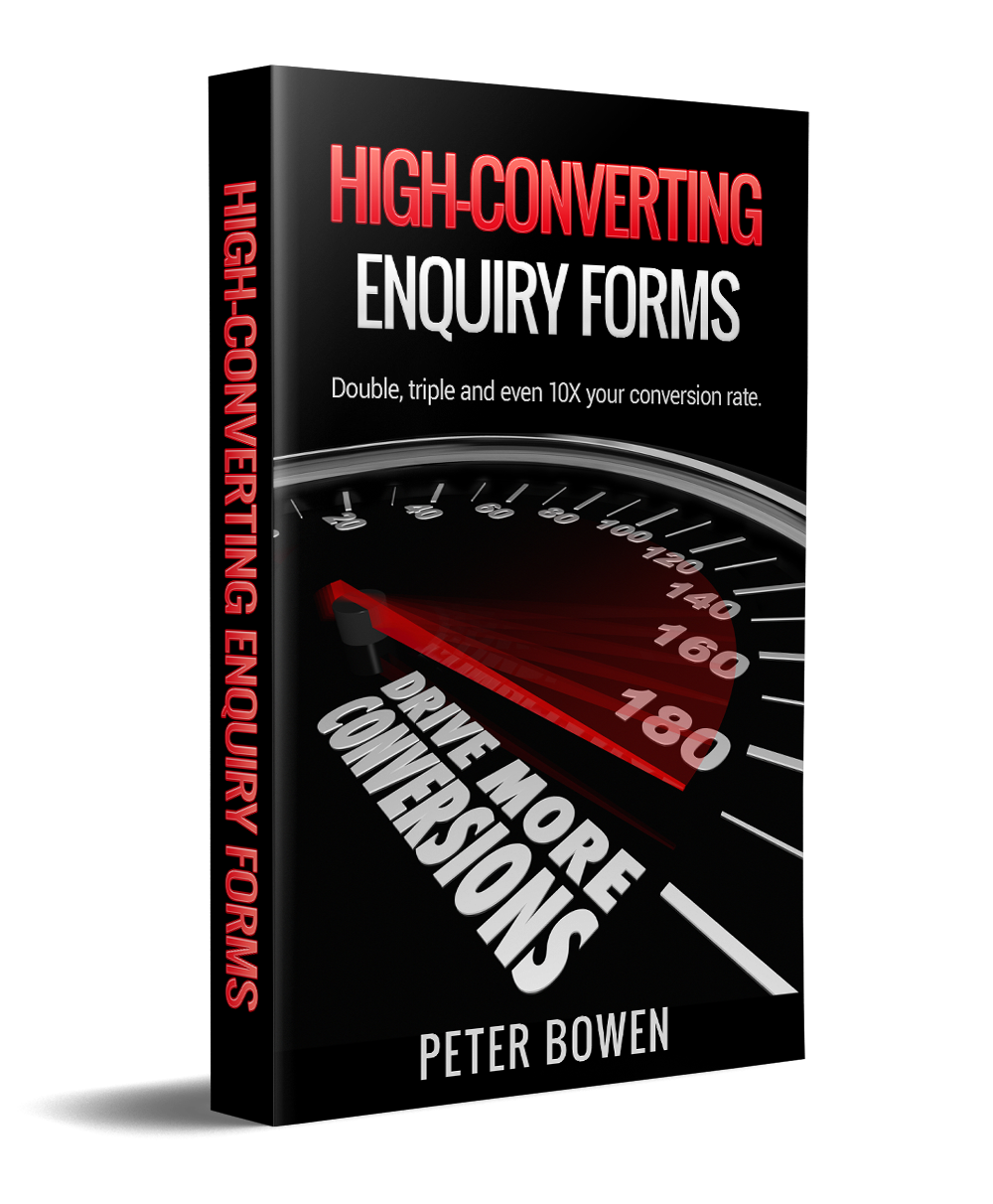 You're already paying for clicks. Now turn them into conversions.
Privacy policy.
Unsubscribe at any time.
Related articles